Gemini Exchange
Updated on November 30, 2023

, 4664 views
What is Gemini Exchange?
In the jam-packed domain of digital currency exchanges, a service only has possibilities of succeeding if it can stand out from the competition. In the same way, Gemini Trust Company, also called the Gemini Exchange, has a different benefit.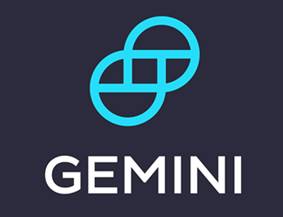 This one was established back in 2014 by Cameron and Tyler Winklevoss – the initial supporters of Facebook and well-known investors. Gemini has worked hard to stay at the forefront of the cryptocurrency exchange world, working with Nasdaq to evolve the way transactions get recorded and monitored.
The History of Gemini Exchange
Basically, the Gemini exchange is operating in Hong Kong, South Korea, Singapore, Canada, United Kingdom, and the United States. Just within a few years, this exchange started expanding itself across the global digital currency Market.
As with several digital currency exchanges, this one also enables users to sell and buy an array of fiat and digital currencies on an Open Market. Users can easily use Gemini to simplify transfers of US dollars from and to Bank accounts.
The journey of setting apart started in May 2016 when this exchange became the first licensed Ethereum exchange in America. Thereafter, in 2018, Gemini acquired the tag of the first exchange in the world to get the license to provide zcash trading.
Just after this announcement, the Gemini exchange began providing block trading as a service; thus, allowing users to purchase and sell massive orders of digital currencies outside the regular order books of Gemini. In a way, they implemented block trading to create extra liquidity opportunities.
Ready to Invest?
Talk to our investment specialist
However, as it happens with most of the digital currency exchanges, even Gemini has experienced its share of problems. In late 2017, this exchange crashed for many hours, courtesy to unusual, high traffic on their website.
But this exchange has worked to make sure that they comply with state and federal regulations concerning the purchase and sale of digital currencies. Currently, this company is marketing as a New York trust company, which is regulated by the New York State Department of Financial Services.
Also, presently, this exchange is providing transactions in zcash, Ethereum and bitcoin. Along with the basic, regular trading services, the exchange also provides custodian services. In terms of user assets, the US dollar deposits get held at FDIC-insured banks, and the digital assets are stored office in the cold storage system of the Gemini.