Identity Theft
Updated on June 4, 2023

, 756 views
What is Identity Theft?
As per the Identity theft meaning, it occurs when someone tries to steal the confidential information of a user for the sole purpose of making a transaction by using their identity details. In today's technology-driven environment, identity theft has become quite common. There are many ways a hacker can hack into the target person's device and steal their identity information.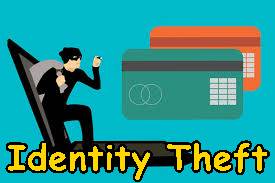 Some users try to find the credit cards and ID proofs of users in the trash cans, vehicles, homes, and other locations. Others use high-tech methods to break into the company's software systems. They use malicious links, Trojans, and other viruses to get access to the user's personal and financial information. As soon as they manage to steal personal information, the hacker can misuse it. They can use the card details to empty the user's Bank account.
Common Types of Identity Thefts
While financial thefts are quite common these days, there can be many types of identity thefts. This includes medical theft, child identity theft, and criminal theft. In each case, the thief presents themselves as another person for different types of gains. Though it might sound a little surprising, some thieves do not even hesitate to hack the personal information of their loved ones or a deceased member. Getting access to the personal information of a family member isn't as challenging as stealing the same from an unknown person.
Another common type of identity theft, we have been witnessing lately is synthetic identity theft. In this type, the thief collects the real identity details of a person and merges it with some fake information to come up with a new identity. They use these details to open a bank account and make transactions. In this case, the criminal doesn't actually steal money from the buyer or a random user. They rather target the most reputable credit card
Ready to Invest?
Talk to our investment specialist
How to Prevent Identity Theft?
Nowadays, more and more hackers rely on computers and technology to steal the private and sensitive information of users. Not only do they target individuals, but they try to get access to the company's database. Some of the common ways the hackers use to get access to the individual's personal details are by sending malicious links through SMS or emails, hacking into the company's network, sending malware and viruses to steal information, using social media sites to obtain personal information, and so on.
While identity thefts have become common in recent times, there are some preventive measures you can follow to avoid these issues. For instance, companies have started to turn their wireless connection into private networks that no one except for the authorized users can use the network. In order to mitigate the risk of identity theft, people must keep their identity information up-to-date and report any form of discrepancy to the cybercrime as soon as possible. The sooner the issue is detected, the higher the chances the thief will be caught.