Taking a Farming Loan? Know About Indian Bank Agricultural Jewel Loan
Updated on June 4, 2023

, 5694 views
The Indian Bank (IB), a state-run lender, has slashed down its interest rates on the well-known and acknowledged schemes and products, wherein the bank offers gold loans to farmers. While it was given at the Range of 7.5% earlier, a slight Deduction has brought it down to 7% p.a.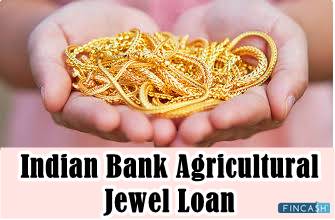 As per the sources, this reduction was made to provide cheaper cost to needy farmers, keeping in mind the pandemic situation that has hit the world hard. This slashed interest rate came in effect from July 22, 2020.
In this post, let's find out more about the terms and conditions of the Indian bank agricultural jewel loan and find out the percentage value of ornaments.
Types of Indian Bank Agricultural Jewel Loan
There are two different types of agricultural jewel loans that you can take from the Indian Bank. Here are the essential details that you must know:
| Particulars | Bumper Agri Jewel Loan | Other Agri Jewel Loan Products |
| --- | --- | --- |
| Market Value | 85% of gold's market value | 70% of gold's market value |
| Repayment Period | 6 months | 12 months |
| Interest Rate | 8.50% (Fixed) | 7% |
Ready to Invest?
Talk to our investment specialist
Features of IB Jewel Loan
Instead of accumulating debts on the head, taking Indian Bank agricultural jewel loan is one of the easiest ways to fulfil framing requirements. So, in this loan type, below-mentioned features get the most attention-
Available specifically for farmers to fulfil agricultural requirements
Quick, easy and seamless loan procedure
Convenient schedules for repayment
Low-interest rate charges
Jewel appraiser and processing charges would be applicable
Absolutely transparent procedure with no hidden costs
Up to 70% - 85% of the market value of the jewellery
A minimum of 6 months to 12 months (depending upon the scheme) will be the repayment period
Eligibility Criteria
Basically, every individual farmer operating in the premises of India can take this IOB Agriculture Gold Loan. However, there could be certain restrictions in terms of usage of this amount. Thus, if you are taking this loan, you would have to make sure that you only use the money for:
Crop cultivation
Repairing of farm and its assets
Purchase of equipment and products, such as seeds, pesticides, fertilizers, etc.
Repayment of debt acquired from non-financial institutes or individual lenders
Investment in allied activities, such as poultries, fisheries, dairy, etc.
Documents Required for Acquiring Loan
Completely filled and error-free application form
Proof of agriculture Land in the applicant's name
Proof for cultivating the crops or buying relevant products
Address proof (driving license, aadhaar card, passport, Voter ID card, etc.)
Identity proof (driving license, aadhaar card, passport, PAN Card, voter ID card, etc.)
How to Apply for Indian Bank Jewel Loan?
You can choose to either apply offline or take an online appointment. If you are going with the offline option, you can pay a visit to any Indian Bank branch with the gold. There, the staff will assess your gold and a loan will be sanctioned on the Basis of purity of your ornaments. However, if you go with the online option, you would have to follow these steps:
Visit the bank's official website
Click on Online Services from the menu
On a new page, you can enter your mobile number and name to get more details regarding the appointment
Fees and Additional Charges
While there are no additional or unnecessary charges posed by the bank, there are certain processing charges that you would have to pay:
| Value | Processing Charges |
| --- | --- |
| Up to Rs. 25000 | Nil |
| More than Rs. 25000 but less than Rs. 5 lakhs | 0.30% of the principal amount |
| More than Rs. 5 lakhs but less than Rs. 1 crore | 0.28% of the principal amount |
Customer Care Service Number
For any queries related to Indian Bank Agricultural Jewel Loan, you can contact the bank's customer care service @ 1800-425-00-000 (Toll-Free).
FAQs
1. Who can apply for the agricultural gold loan offered by Indian Bank?
A: All farmers in India can apply for this loan. It is necessary to earn a certain amount of profit in the given financial year to apply at the Indian Bank.
2. Why do you need the agricultural gold loan offered by Indian Bank?
A: This is a short term loan, which the bank disburses to meet immediate agricultural expenses. For instance, a farmer needs to meet immediate expenses like purchase seeds or fertilizers; then, he can take the gold loan offered by the Indian Bank.
3. What are the documents required for the agricultural gold loan?
A: It is not complicated to get an agricultural gold loan. However, there are some documents that you will need to provide, and these are as follows:
You will have to provide identity proof in the form of a driver's license, Aadhar card, and voter's ID card or other similar documents.
You will have to provide address proof, a copy of your Aadhar card, voter's ID card, passport or other similar documents.
You will also have to submit a duly filled in application form.
Proof that the agricultural land belongs to you.
You will have to provide proof that you will cultivate the crop in future.
After the bank verifies all the documents submitted and the application form, the loan will be granted.
4. Are there any charges applicable to the gold loan scheme?
A: The bank does not levy any processing charges up to Rs. 25,000. A processing charge of 0.3% is levied on a loan amount of anywhere between Rs.25000 to Rs. 5 lakh. A processing charge of 0.28% is levied on a loan amount of anywhere between Rs.5 lakh up to Rs.1 crore.
5. Why should you apply for the gold loan?
A: The gold loan has a manageable repayment scheme and has no hidden charges. So when you take the loan, you need not be worried about the payment schedule.
6. Can you apply for the loan online?
A: Yes, you can apply for the agriculture gold loan online, irrespective of whether you are an existing customer or not. However, when you apply for the loan, you will receive an OTP on your mobile, which you must type in to complete the application process. This will allow you to schedule an appointment date, after which the bank will initiate the loan disbursing process.
7. Are there any appraising charges?
A: There will be a nominal charge to be borne to appraise the pieces of jewellery you want to give as Collateral. Moreover, this will be a part of the processing fees for the loan.