What is a Debit Card? How Does it Work?
Updated on November 28, 2023

, 99379 views
One swipe and the money is paid! This is how seamlessly Debit Card works. With this card, you can make online transactions and your shopping experiences smooth & hassle-free. A debit card is usually issued on your savings/current account by your Bank so that you don't have to wait in the long queue at the bank to withdraw the money. You can simply swipe the card anywhere, anytime.
Debit Card System
There are around 27 Public Sector Banks (PSB) and 21 private sector banks that issue debit cards to all account holders.
When it comes to the debit card system, there are three major systems- Visa or MasterCard, which is an International Debit Card, and Rupay, which is a domestic card. Every transaction via Rupay will only be limited to India.
Visa and MasterCard companies do not issue a debit or credit card, they rather partner with card-issuing financial institutions like banks. When it comes to features, Rupay classic debit card offers- a comprehensive accidental insurance cover and other shopping benefits. While, Visa & MasterCard may offer complimentary access to airport lounges depending on the bank.
Debit Card Eligibility
These cards can be issued to customers who have a savings or current account-
Should be a citizen of India
Should be 18 years and above
In the case of minors, parents or legal guardian of the minor can open the account on their behalf
CardHolder or account holder of the bank should have valid address and identity proof that is government approved
Documents Required
There are certain documents that you need to furnish-
Proof of Identity: Passport, Driving license or a Voter Card
Proof of Address: Passport, Driving license or a Voter Card
Form 16, only if PAN card is unavailable
Two latest passport size photographs
Looking for Debit Card?
Get Best Debit Cards Online
How to Apply Debit Card Online?
You can apply online by going on the respective bank's website. You will find a section for Debit Card. Under this column, you will find various types of debit cards to choose from. Before picking one, ensure you read features and terms of every card.
Features of Debit Card
It eliminates the need to carry cash. You can swipe the card to make purchases or use an ATM to withdraw money when required.

They are quite safe and secure as you enter the PIN code to make the final payment.

It is easy to monitor. You always know how much you are spending.

Like a credit card, some of the debit cards offer reward points on your purchases. Nowadays, a few eCommerce sites are Offering EMI options on the debit card. So, in case if you are not a credit card user, you can explore this option.
Components of Debit Card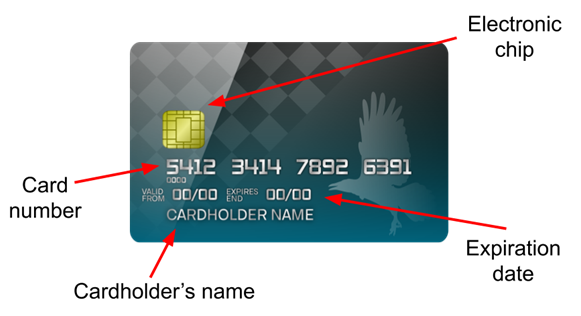 There are many components that comprise a debit card-
Name of the cardholder

16 digit card number. First six digits are bank number, the remaining 10 digits are unique account number of the cardholder.

Issue date and expiry date. The issue date is the date when your card is issued to you and expiry date is the date when your card will get expired

Debit system- Visa, MasterCard or RuPay(India)

Customer service number

Signature bar

Card Verification Value (CVV) number
How Debit Card Works?
It works slightly different than credit cards. Whenever you have to make payment via debit card, the first step is to swipe the card. Before you swipe the card, the merchant inputs the amount that you need to pay. As soon as you swipe the card, the amount is deducted from your bank account to which the card is linked.
Types of Debit Card
Typically there are five different types of debit cards in India:
Visa Debit Card
You might be familiar with this name as it is one of the most popular cards in India. This is a globally accepted card for all kinds of online and electronic transactions. Visa electron debit card is another popular version of the visa, which is more secure and charges less for its transactions.
MasterCard Debit Card
It is as popular as a Visa Debit Card. You can access your savings and current account through this card. The card also offers great reward points and privileges.
Maestro Debit Card
It is another worldwide popular debit card, as they are accepted globally. These cards can be used to withdraw money and make online payments.
RuPay Debit Card
The National Payments Corporation of India (NPCI) has launched RuPay debit card in India. It is a first-of-its-kind domestic payment network. But with RuPay, some fees can be low as compared to foreign cards. For instance, for a transaction of Rs.3000, the banks may charge a transaction fee of around Rs.3.50 on foreign cards whereas, for RuPay, it would be around Rs.2.50.
This card uses Near Field Technology (NFC), which is safe and secure. To make the payment, you need to tap or gently wave the card at the merchant's payment terminal and your payment will be made. The limit for daily transactions is Rs. 2000/-
Personalised Debit Card
A debit card offers features like - personalised and non-personalised debit card. The personalized comes with your name on the card, whereas, non-personalised cards will not have your name. These are issued instantly and are activated within 24 hrs. Whereas, a personalised card will take a few weeks time to deliver, depending on the respective bank service.
Note- Not all non-personalised debit cards allow international transactions. So before you make one, make sure you check with your concern bank.
Difference between a Debit Card and ATM Card
Many people are confused that ATM and debit card are the same. However, there is a small difference. A debit card can be used everywhere, which is not the case with ATM cards. For eg: Debit cards can be used at ATM machines to dispense cash, to make online payments and at shopping outlets. But ATM cards are just limited to cash withdrawals.
Conclusion
Unlike a credit card, the debit card has this unique feature- it sets a budget for you. You cannot exceed your payments from that of your remaining balance in your bank account. Nowadays, you also get ATM-cum-Debit card, so you can use the best of both versions- withdraw money from ATM machines and make payments or shop online.