SBI Life Smart Platina Assure - Top Online Insurance Plan for Your Family
Updated on November 29, 2023

, 31332 views
One of the most cost-effective ways of purchasing insurance today is through the internet. Experts say that is a better alternative to the offline mode of buying insurance policies. With online insurance, you do not have to worry about visiting the branch office often. You can choose your plan and get in touch with the management anytime from the comfort of your home. Another advantage of availing an insurance policy is that you can compare different insurance products and choose the best one available for you.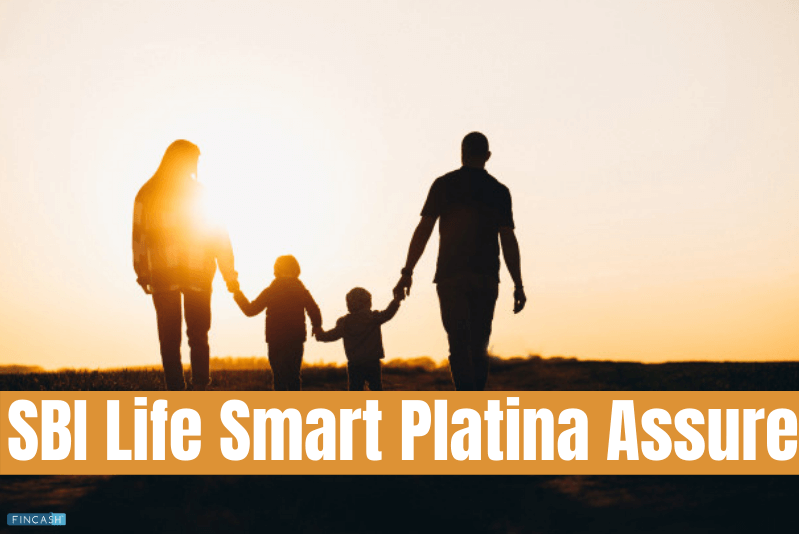 SBI Life Smart Platina Assure is one of the best online insurance policies available for anyone looking to secure the family's future.
SBI Life Smart Platina Assure
This is a non-linked, non-participating, life endowment assurance savings policy. The plan combines life cover with assured returns. You can be confident for the secure future of your family with this plan. Some of the key features and benefits of SBI Life Smart Platina Assure is mentioned below:
1. Guaranteed Additions
You can enjoy 5% to 5.50% guaranteed additions at the end of each policy year.
2. Payment
You have to just pay for 6 to 7 years and then you can enjoy the benefit throughout the policy term of 12 to 15 years with SBI Life Smart Platina Assure Plan.
3. Payment Mode
You can choose to pay on a monthly or yearly premium payment Basis. This can be opted for as per your convenience.
4. Maturity Benefit
You will avail a guaranteed sum assured on maturity plus accrued guaranteed additions.
5. Death Benefit
In case of death of the life assured, 'Sum Assured on Death' along with accrued guaranteed additions to the beneficiary. The sum assured on death is higher of 10 times the annualised premium or 105% of total premiums paid up to the date of death.
6. Tax Benefits
The tax benefits will be as per the income tax Laws that are subject to change from time to time.
7. Nomination
The nomination will be as per Section 39 of the Insurance Act, 1938 with SBI Life Smart Platina Assure Plan.
8. Assignment
The assignment will be as per Section 38 of the Insurance Act, 1938.
Ready to Invest?
Talk to our investment specialist
9. Grace Period
You will be able to get a 30-days grace period from the premium due date for payment of yearly premiums. A 15-days period will be granted if you have opted for monthly premiums.
10. Cancelling Policy
With this plan, you will get a 15-30 days grace period where you can cancel the policy if you don't agree with the terms and conditions. On cancellation, the premiums paid will be refunded after necessary deductions are made.
Eligibility Criteria
The eligibility criteria for the plan are mentioned below. Take a keen look at the basic sum assured and annualised premium.
| Features | Description |
| --- | --- |
| Entry Age | Minimum: 18 Years, Maximum: 50 Years |
| Maximum Maturity Age | 65 Years |
| Policy Term | 12 and 15 Years |
| Premium Payment Term | 6 Years for a policy term of 12 years and 7 years for a policy term of 15 years |
| Annualised Premium (In multiples of Rs. 1000) | Minimum- Rs. 50,000 |
| Basic Sum Assured | Minimum- Rs. 3 lakhs, Maximum- No Limit (Subject to Board Approved Underwriting Policy) BSA= Maturity FactorPPTAnnualised Premium |
SBI Life Insurance Customer Care
Call their toll-free number 1800 267 9090 between 9 am to 9 pm. You can also SMS 'CELEBRATE' to 56161 or mail them at info@sbilife.co.in
FAQs
1. Can I get a loan on SBI Life Smart Platina Assure Policy?
A: Yes, you can get a loan up to 80% of the insurance value offered.
2. Can I stop my SBI Life Smart Platina Assure Policy?
A: Yes, you can surrender the policy after paying the first two premiums. During the surrender, you will be paid either the Special Surrender Value or the Guaranteed Surrender Value, whichever is higher.
Conclusion
If you are looking for reliability and security, SBI Life Smart Platina Assure is the one you should opt for. You don't have to worry about paying the lengthy premium payments and can get help during the financial crisis.