What is NPS (National Pension Scheme)?
Updated on September 29, 2023

, 153206 views
NPS, also known as National Pension Scheme is regulated by the Pension Fund Regulatory and Development Authority (PFRDA). National Pension Scheme is a voluntary contributory scheme formulated by the Central Government with an aim of providing retirement Income to the citizens of India. The NPS scheme targets to establish pension reforms and induce the habit of saving for retirement among people. Under National Pension Scheme or NPS, you can open a personal retirement account in which pension corpus can be saved during the working life. NPS Scheme is open to all but is mandatory for all government employees.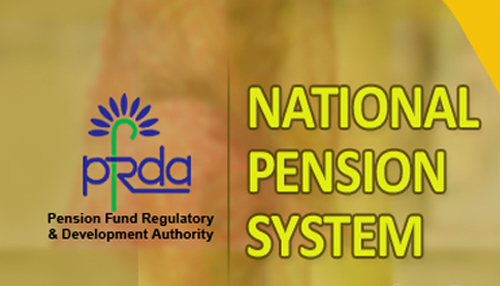 National Pension Scheme Details
NPS scheme is specially formulated to meet the post-retirement needs of people. Pension plans ensure financial stability and security at old age when people usually do not have a regular income

National Pension Scheme is one of such plan that gives us an opportunity to invest money and let the contributions grow over years, leading to good NPS returns. On retirement, you can use these savings to manage the needs and expenses of your family

You can also use the accumulated pension wealth to purchase a life annuity product from any of the Life Insurance companies in India. Or you can also withdraw a part of your Earnings as a lump sum, depending on your age
There are two types of pension accounts offered. These include-
NPS Tier I - This is a pension account that has restrictions on withdrawal

NPS Tier II - This is a Savings Account that is withdrawable to meet financial contingencies. An active Tier I account is mandatory for opening an NPS Tier II account
How to Invest in NPS Scheme?
One can invest in a National Pension Scheme through Points of Presence (POP). The investment can be allocated in 3 kinds of portfolios:
Asset Class E - Investment in predominantly equity Market instruments
Asset Class C - Investment in Debt securities apart from Government Securities
Asset Class G - Investments in Government Securities
Ready to Invest?
Talk to our investment specialist
National Pension Scheme Benefits
National Pension Scheme Tax Benefits
Investments upto INR 50,000 are liable for deductions under section 80 CCD (1B). Additional investments upto INR 1,50,000 are tax Deductible under Section 80C of the income tax Act. So, the investors looking for higher tax saving options can invest in an NPS.
Diversification of Funds in NPS Scheme
Another beneficial feature of the NPS scheme is that the investment can be diversified into three classes of assets including equity, fixed return instruments, and Government Bonds. Thus, investors have an opportunity to choose the allocation of assets based on their preference and risk appetite. Though, equity investments have a maximum limit of 50%.
NPS Schemem is Less Costly
The minimum amount required to invest in an NPS scheme is INR 6,000 annually. So, those having annual saving as less as INR 6,000 can easily invest in this scheme. Also, the fees charged by Fund Managers handling the funds is low, as it is a Government-backed scheme.
NPS Account is Managed by Professionals
The funds under the NPS are managed by experienced Fund Managers which ensures better investment management of funds that leads to good NPS returns.
NPS Tax Treatment on Withdrawals
Withdrawal Before Retirement
If a subscriber wants to withdraw from the scheme before the age of 60/or before retirement (other than the purpose specified for partial withdrawal), the amount withdrawn will not be taxable. However, the corpus that can be withdrawn is limited to only 20 percent of the accumulated wealth. And the balance 80 percent of the accumulated wealth has to be utilized for the purchase of annuity providing for the monthly pension to the subscriber. In such a case, the annuity income shall be taxable in the year of Receipt as per the income tax slab rate applicable to the user.
In Budget 2017-18, the government had allowed partial withdrawal of 25 percent of the contribution made by a subscriber exempted from income tax.
However, this exemption is currently not available to non-employee subscribers. But, as per the Budget 2018, the Finance Minister Arun Jaitley has proposed to extend the benefits of tax-free withdrawal from NPS to non-employee subscribers also. Non-employee subscribers can also do tax-free withdrawal up to 40 percent of their maturity corpus from their NPS Account. The new rule is be effective from April 1, 2019.
Withdrawal on Retirement or at the Age of 60
At the time of retirement, withdrawal up to 40 percent the accumulated wealth is exempt from tax. However, the maximum corpus that you can withdraw at the retirement is 60 percent (of the accumulated wealth) and the balance, i.e., 40 percent needs to be utilized for the purchase of annuity providing monthly pension to the subscriber.
Withdrawal Upon the Death of the Subscriber
The corpus withdrawn in the event of the death of the subscriber shall be exempt from tax. The entire accumulated wealth would be paid to the legal nominee of the user. However, in case of government employees, the entire amount cannot be withdrawn. Purchase of annuity plan is mandatory by the nominee.
100% Withdrawal at the Time of Retirement or When Attaining 60
In case, the total amount in the NPS account is less than INR 2 Lakhs as on the date of retirement or attaining the age of 60, the subscriber (other than Swavalamban users) can avail the option of complete withdrawal.
NPS Calculator
After the benefits, let's learn how to calculate NPS.
Here's an illustration -
| Parameter | Credentials |
| --- | --- |
| Age in years | 20 |
| Monthly contribution | INR 1,000 |
| Total years of investment | 40 years |
| Expected Return on Investment | 10% |
| Total pension wealth | INR 63,76,781 |
| Percentage of corpus reinvested in annuity | 60% |
| Amount for purchase of annuity plan | INR 38,23,069 |
| Expected annuity rate | 6% |
| Monthly pension | INR 19, 131 |
| Withdrawal on maturity | INR 25, 50,172 |
Use retirement calculator given below for better understanding-
Know Your Monthly SIP Amount
Total investment required is

₹6,659/month for 20 Years

to achieve

₹10,000,000 Invest Now
So, do not compromise your living standards in your advancing years, invest in a National Pension Scheme (NPS).