Best Flexi Cap Equity Mutual Funds To Invest In 2020
Updated on January 20, 2020

, 995 views
Diversified Flexi Cap funds or more correctly diversified Equity Funds are a class of equity funds. Investors with a high-risk appetite who wish to take an exposure in equities usually incline towards Investing in diversified Flexi Cap funds.
As, diversified Flexi Cap funds invest across market caps such as – large cap, mid-cap & small cap, they master in balancing the portfolio. By investing in the best diversified Flexi Cap equity funds, investors can earn slightly more stable returns, however, they would still be affected by the volatility of equities during a turbulent market condition.
To make the process of selecting a good diversified Flexi Cap equity fund easy, we have listed top best flexi-cap equity funds – that investors can take into account during their investing journey.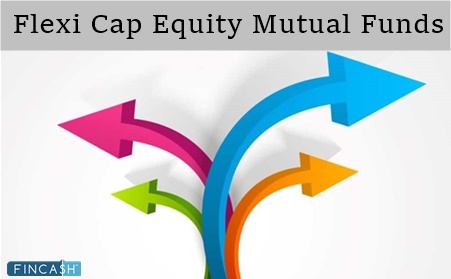 Top 5 Best Performing Diversified Flexi Cap Equity Mutual Funds 2020
Fund
NAV
Net Assets (Cr)
3 MO (%)
6 MO (%)
1 YR (%)
3 YR (%)
5 YR (%)
2018 (%)
BNP Paribas Multi Cap Fund Growth
₹51.844
↓ -0.14
₹693
7.8
13.8
17.3
11.4
8.5
13.2
IDFC Focused Equity Fund Growth
₹39.12
↓ -0.02
₹1,506
7
14
11
13.2
6.4
8.9
L&T Equity Fund Growth
₹84.48
↓ -0.34
₹2,679
4.6
6.4
8.3
9.3
5.8
4.9
Principal Multi Cap Growth Fund Growth
₹144.52
↓ -0.48
₹732
5.1
6
5.7
10.9
8.2
3.9
DSP BlackRock Equity Fund Growth
₹43.531
↓ -0.13
₹3,267
4.4
14.9
20.7
13.5
8.6
17
Note: Returns up to 1 year are on absolute basis & more than 1 year are on CAGR basis. as on 22 Jan 20
*Above is list of funds having Net Assets above 500 Crore
Benefits of Investing in Flexi Cap Funds
Some of the advantages of investing in a flexi cap/multi cap funds are as follows:
One of the biggest advantages of investing in flexi-cap funds is diversification. As these funds invest across the market cap, i.e., large, mid and Small cap funds, they diversify the portfolio. So, instead of investing in just one market cap, you can invest in flexi-cap funds and benefit from all.

The fund managers of flexi-cap funds invest in companies of all sizes based on their long-term growth potential. In order to maximize the fund's performance within defined investment objectives, the managers also change the portfolio allocations between different sectors from time to time.

As flexi-cap invests in large, mid and small cap funds, they have potential to deliver long-term consistent returns.

These funds are known to balance risk and returns well. For instance, in some market situations, if one fund fails to perform, other funds are there to balance the returns. So, investors seek the advantage of balancing the risk-and-returns from this fund.
Ready to Invest?
Talk to our investment specialist
How to Invest in Flexi Cap Funds Online?
Open Free Investment Account for Lifetime at Fincash.com.

Complete your Registration and KYC Process

Upload Documents (PAN, Aadhaar, etc.). And, You are Ready to Invest!