9 Best Equity Funds by HDFC Mutual Fund 2023
Updated on September 27, 2023

, 43005 views
Equity Funds are ideal for investors wanting to build a Portfolio that gives them superior returns over the long-term. Such investors can invest in the top performing HDFC's equity funds.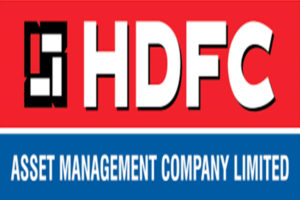 HDFC Mutual Fund is India's leading fund house that offers some of the Best equity funds. Equity funds by HDFC MF allows investors to participate in the stock markets. Though these funds are categorised as a high risk, equity funds also have potential to deliver high returns in the long run.
Ready to Invest?
Talk to our investment specialist
Why Invest in HDFC Equity Funds?
Some of the major benefits that HDFC Mutual Fund schemes offer are:
a. Tax Benefits
HDFC Mutual Fund offers tax benefits under sec 80C to the investors. The tax saving fund name HDFC tax saver Fund wherein investors can plan their tax savings as well as seek advantage of long-term Capital growth.
b. Catering to the Need of Investor
Investors can plan their long-term Financial goals by Investing in HDFC's equity funds. But, to accomplish these goals well, one should plan their investments for a longer duration.
c. Excellent Ratings
Many of the HDFC schemes have a CRISIL rating of three and above
d. Variety of Options
Investing in HDFC Mutual Fund comes with a broad Range of choices
Let's have a look at the top performing HDFC equity funds that have been shortlisted by undertaking certain criteria such as past performance, AUM, quantitative analysis like expense ratio, Alpha, Beta, Sharpe Ratio, etc.
Best HDFC Equity Mutual Funds FY 23 - 24
How to Invest in HDFC Mutual Fund Online?
Open Free Investment Account for Lifetime at Fincash.com.

Complete your Registration and KYC Process

Upload Documents (PAN, Aadhaar, etc.). And, You are Ready to Invest!