5 Best Equity Funds by ICICI Prudential Mutual Fund 2022
Updated on October 2, 2022

, 17070 views
icici mutual fund, being India's one of the well-known AMC, investors always tend to invest in such funds. The fund house holds some of the well-performing equity schemes in the Market. Equity Funds are a type of Mutual Funds that invests in the stocks of companies. Due to its potential of generating great returns in the long-run, many investors flock towards Investing equity funds.
If you are one of them, then we are here to help you with some of the best funds to invest in. Here are the top 5 Best equity funds by ICICI Mutual Fund to invest in 2022. These funds have been shortlisted by undertaking some of the important parameters like AUM, NAV, past performances, peer average return, and other quantitative measures like Expense Ratio, Sharpe Ratio, Sortino Ratio, etc.
Ready to Invest?
Talk to our investment specialist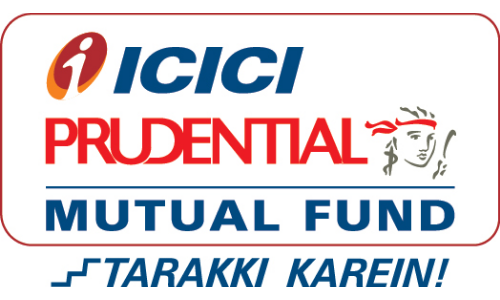 Why Invest in ICICI Equity Funds?
a. Tax Benefits
ICICI Mutual Fund offers tax benefits under sec 80C to the investors. The tax saving fund name ICICI Prudential Long Term Equity Fund (Tax Saving) wherein investors can plan their tax savings as well as seek advantage of long-term Capital growth.
b. Long-term Investment Goals
Investors can plan their long-term Financial goals by investing in ICICI's equity funds. But, to accomplish these goals well, one should plan their investments for a longer duration.
c. Excellent Ratings
Many of the ICICI equity schemes have a CRISIL rating of three and above.
d. Consistent Returns
Many of the equity schemes of ICICI have delivered consistent returns over the years. Investors who want to attain good returns in these equity schemes should stay invested for a longer duration.
Best ICICI Prudential Equity Mutual Funds
Fund
NAV
Net Assets (Cr)
3 MO (%)
6 MO (%)
1 YR (%)
3 YR (%)
5 YR (%)
2021 (%)
Sharpe Ratio
ICICI Prudential US Bluechip Equity Fund Growth
₹40.37
↑ 1.23
₹2,025
-0.9
-12.5
-9.8
12.7
12.9
22.5
-0.47
ICICI Prudential Global Stable Equity Fund Growth
₹19.03
↓ -0.05
₹102
-6.4
-11.5
-5
7
6.7
19.7
-0.41
ICICI Prudential Bluechip Fund Growth
₹66.21
↑ 1.26
₹33,739
9
-2
1.7
17.2
11.9
29.2
0.29
ICICI Prudential FMCG Fund Growth
₹376.86
↑ 4.87
₹895
7.8
12.8
13.1
15.4
12.9
19.5
1.18
ICICI Prudential Exports and Other Services Fund Growth
₹94.34
↑ 1.24
₹1,028
8.4
-0.1
2.9
21.3
11.4
35.5
0.22
Note: Returns up to 1 year are on absolute basis & more than 1 year are on CAGR basis. as on 3 Oct 22
Note: Ratio's shown as on 31 Aug 22
How to Invest in ICICI Mutual Fund Online?
Open Free Investment Account for Lifetime at Fincash.com.

Complete your Registration and KYC Process

Upload Documents (PAN, Aadhaar, etc.). And, You are Ready to Invest!