5 Best Debt Funds by ICICI Prudential Mutual Fund 2021
Updated on September 22, 2021

, 16249 views
icici mutual fund aims to generate regular Income to the investors through investments in a range of debt and money market instruments. This is suited for the investors who want to optimize current income by taking a low to moderate level of risk.
Investors who want to achieve their short to mid term Financial goals, then Debt fund can be a good option. Recommended debt funds for this plan are Liquid Funds, ultra short term debt funds and short term debt funds. These funds are liquid in nature, which means that an investor can redeem their invested amount any time. Investors planning to invest in debt funds can choose from the pre-listed top 5 Best Debt Funds by ICICI Mutual Fund. These funds are shortlisted by undertaking certain parameters like AUM, NAV, past performances, the average maturity of the portfolio, etc.
Ready to Invest?
Talk to our investment specialist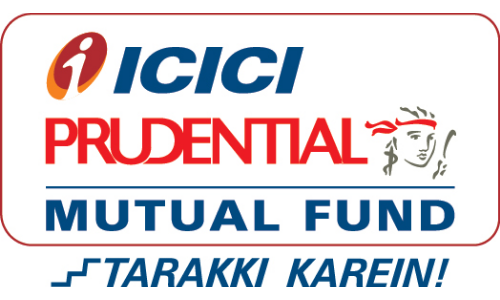 Why Invest in ICICI Debt Mutual Funds?
ICICI debt funds comes with a broad range of category, so investors can plan their short-term, mid-term and even long-term Investment plan via choosing these debt funds

Debt funds such as liquid funds are a great option for low-risk investors invest for a short duration and earn better returns than Bank saving accounts.

In debt funds, you can withdraw the required money from the investment at any point in time and can let the remaining money stay invested
Best ICICI Debt Mutual Funds
Fund
NAV
Net Assets (Cr)
3 MO (%)
6 MO (%)
1 YR (%)
3 YR (%)
2020 (%)
Debt Yield (YTM)
Mod. Duration
Eff. Maturity
ICICI Prudential Regular Savings Fund Growth
₹24.4864
↓ -0.01
₹7,926
1.5
4.1
7.8
8.9
9.8
7.05%
1Y 11M 19D
2Y 8M 23D
ICICI Prudential Medium Term Bond Fund Growth
₹35.2239
↓ -0.02
₹7,006
1.8
4
7.7
8.8
10.4
6.6%
3Y 18D
4Y 6M 7D
ICICI Prudential Long Term Plan Growth
₹28.8867
↓ -0.02
₹6,036
1.6
3.5
6.7
9.6
11.8
6.1%
4Y 25D
7Y 3M 4D
ICICI Prudential Gilt Fund Growth
₹80.843
↓ -0.15
₹3,512
2.6
4.2
6.5
10
12.6
6.05%
5Y 9M 14D
17Y 6M 18D
ICICI Prudential Floating Interest Fund Growth
₹335.313
↓ -0.07
₹13,631
1.8
3.4
6.4
7.9
9.5
5.08%
11M 5D
6Y 7M 2D
ICICI Prudential Banking and PSU Debt Fund Growth
₹25.7846
↓ -0.02
₹14,152
1.6
3.3
6.1
8.4
9.3
5.84%
3Y 8M 5D
8Y 3M 22D
Note: Returns up to 1 year are on absolute basis & more than 1 year are on CAGR basis. as on 24 Sep 21
*List of Funds based on Assets >= 100 Crore & Sorted on 1 Year Return.
How to Invest in ICICI Mutual Fund Online?
Open Free Investment Account for Lifetime at Fincash.com.

Complete your Registration and KYC Process

Upload Documents (PAN, Aadhaar, etc.). And, You are Ready to Invest!