Future Generali Child Insurance
Updated on September 19, 2023

, 292 views
The Future Generali Life Insurance company is a joint venture of the future group. It is a global insurance company and is ranked among the 50 companies across the world. The company came into establishment in the year 2007 with a total Net worth of Rs. 2600 crores. The primary concern is to work for the protection plan based on the long-term policy. It works on a large scale and thus holds various plans to cater to diverse requirements of the people's safety.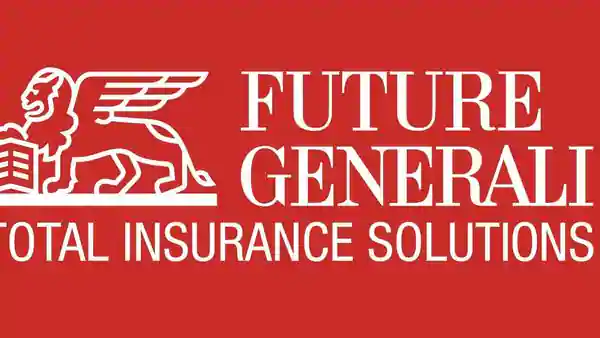 The child plan by Future Generali focuses to give world-class education for your little ones, therefore it goes by the name - 'Future Generali Assured Education Plan'. As it is a savings and Investment plan, it is a long-term policy that strives to meet every child's goal by securing their future.
Features of Future Generali Assured Education Plan
The plan gives you a hassle-free and systematic way to make payments until your child turns 17 years old for graduation or post-graduation college fees. Your child's education is secured even if there is a sudden unfortunate event in your life. But for further secure life, the plan also gives you an option to strengthen your plan by adding accidental death or accidental total and permanent disability riders.
Eligibility Criteria
Each parent needs to make sure about their child's future by putting their valuable savings in a child plan. However, not every person would be eligible to invest their savings or money cash in these plans.
Following Eligibility criteria must be considered before your investment in these plans-
| Parameters | Minimum | Maximum |
| --- | --- | --- |
| Parent's entry Age | 21 years | 50 years |
| Child's entry age | 0 year | 10 years |
| Maturity age | 35 years | 67 years |
| Policy term | 17 subtracted from the child's age | - |
| Policy amount | Rs. 20,000 | No limit |
| premium payment term | Equivalent to plan term | - |
| Premium paying frequency | Annually or monthly | - |
To avail of this plan, you must be 21-years with a maximum age limit of 50 years
The entry-level for your child is a minimum 0 i.e. a newborn baby. On the underhand, the maximum age limit for your child under this plan is 10-years.
There are two age, maturity of this policy, i.e. 35-years and 67-years
The tenure for this child policy is fixed at 17-years less than the age of the child during the time of investment
There is no maximum limit of the top-notch sum, yet at least Rs. 20,000 yearly and Rs. 2000 month to month ought to be paid towards premium
The payment for premium and plan term is equal
The payment mode of Future Generali child plan can be given on a monthly or yearly Basis
Ready to Invest?
Talk to our investment specialist
Maturity Benefits
The insurance plan offers you three options to receive payouts depending on your child's education milestones.
Here the child's premium is paid for the total duration of the plan based on the standard pay option. The maturity advantages can be asserted in three distinct ways-either as cashback payouts under choice A and B or singular amount payout under alternative C.
| Child's Age | Payout Year | Option A | Option B | Option C |
| --- | --- | --- | --- | --- |
| Annual Premium | - | Rs. 80,410 pa | Rs. 74,280 pa | Rs. 84,660 pa |
| 17 years | End of 16th year | 40 percent of the assured sum –Rs. 8,00,000 | 10 percent of the assured sum –Rs. 2,00,000 | 100 percent of the assured sum –Rs. 20,00,000 |
| 18 years | Policy term + one year | 30 percent of the assured sum –Rs. 6,00,000 | 10 percent of the assured sum –Rs. 2,00,000 | NIL |
| 19 years | Policy term + two years | 20 percent of the assured sum –Rs. 4,00,000 | 10 percent of the assured sum –Rs. 2,00,000 | NIL |
| 20 years | Policy term + 3 years | 10 percent of the assured sum –Rs. 2,00,000 | 70 percent of the assured sum –Rs. 14,00,000 | NIL |
Under A option
Under A option, 40% of the aggregate guaranteed will be given on strategy development
30% one-year after development, and
20% after one more year, and the staying 10% will be guaranteed after one year when the child completes 20 years old.
Under option B
10% of the aggregate guaranteed will be paid on development and for each resulting year for a very long time and when the child arrives at 20 years old which is three years post-development
70% of the total amount guaranteed will be paid. Under option B, the total amount will be paid at the time of maturity
Key Pointer
The maturity can only be claimed when the child reaches 17-years
If by any chance the insured plan gets expired before it completes its maturity, then the death total sum will be paid to the nominee
You can change the payment medium of your premium by following certain formalities and liabilities
You can also add-up to two riders with options like -
Future Generali Plan for Non-Linked Accidental Total – This serves to be a guaranteed form of life insurance plan Offering lucrative tax benefits and guaranteed additions and maturity benefits.

Future Generali Select Insurance Plan for Non-Linked Accidental Death Rider – Along with the death sum that is assured to be payable during death, the given plan extends even after the death of the assured individuals.
You can opt for a loan based on 85% of the surrender value applicable to this plan.
Benefits of Future Generali Child Plan
There are two primary benefits, such as:
Maturity Benefit
Making an investment in child plans where you can be guaranteed or ensured about the payouts and can have control of your child's future education. With the adaptability of picking the installment option, the policy is planned so that it can bring off all the dreams of your child, with no monetary issue.
Death Maturity
The policy offers a continuous secured future for your little one. However, by any chance, the parent of the insured child meets an unfortunate death at that point, then the child won't suffer from the monetary issue. Your child will avail of all the benefits that are offered.
Document Required
Identity proof consisting of passport, Voter ID, aadhaar card, or driving license
Proof of your Bank account
statement of your bank account or Post Office saving account
Your current address proof
Proof of your utility bill
Recent passport size photograph
Future Generali Child Insurance Customer Care
Toll-Free Number: 1800-102-2355
SMS Services: 5607003
Email Id - care[@]futuregenerali[dot]in