6 Best Balanced Funds by Aditya Birla Sun Life Mutual Fund 2021
Updated on January 18, 2021

, 1697 views
Over a long time, Balanced Mutual Funds have given investors great returns and helped them meet their Financial goals. These funds, known as hybrid funds, invest money in both debt and Equity Funds. The Balanced Fund typically holds up to 65 – 75% of its portfolio assets in equities and the balance in fixed Income securities.
Birla Sun Life Mutual Fund holds some of the oldest balanced schemes in the market. For instance, Aditya Birla Sun Life Equity Hybrid 95 Fund is one of the oldest balanced fund schemes with a superb track record. For over 10 years, the fund has constantly performed well in the market.
Investors who want to invest with this AMC, here are the top 6 best balanced funds by Birla Sun Life Mutual Fund. These funds are shortlisted by undertaking some of the important parameters like AUM, NAV, past performances, etc.
Ready to Invest?
Talk to our investment specialist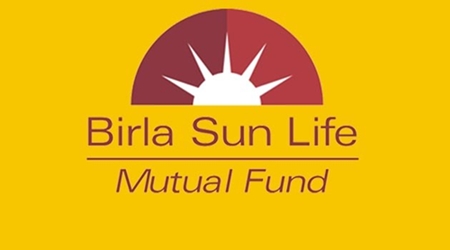 Why Invest in ABSL Funds?
Best of Both
Balanced funds are less volatile. They offer the best of both equity and Debt fund ensuring higher return through equity component and stability through the debt component.
Low/Mid Risk, High Return
On the Basis of allocation of assets, the returns on balanced funds are risk adjusted. By Investing in small cap and mid-cap stocks, the equity gains are much higher and the associated risk Factor is controlled by the debt investment.
Best Birla Sun Life Balanced Mutual Funds
Fund
NAV
Net Assets (Cr)
3 MO (%)
6 MO (%)
1 YR (%)
3 YR (%)
5 YR (%)
2020 (%)
Sub Cat.
Aditya Birla Sun Life Equity Hybrid 95 Fund Growth
₹891.04
↑ 7.22
₹8,008
19.3
28.8
15.6
4.7
11
11.7
Hybrid Equity
Aditya Birla Sun Life Regular Savings Fund Growth
₹45.3001
↑ 0.10
₹1,191
10.8
15.2
13
5.2
9.4
9.2
Hybrid Debt
Aditya Birla Sun Life Balanced Advantage Fund Growth
₹65.13
↑ 0.20
₹2,596
14.3
19.4
15.4
8.3
13
15.4
Dynamic Allocation
Aditya Birla Sun Life Arbitrage Fund Growth
₹20.6423
↑ 0.02
₹3,335
0.7
1.5
3.9
5.3
5.7
4.1
Arbitrage
Aditya Birla Sun Life Equity Savings Fund Growth
₹15.84
↑ 0.08
₹482
10.9
16.2
11.9
6.2
9.3
11
Equity Savings
Note: Returns up to 1 year are on absolute basis & more than 1 year are on CAGR basis. as on 20 Jan 21
How to Invest in ABSL Mutual Fund Online?
Open Free Investment Account for Lifetime at Fincash.com.

Complete your Registration and KYC Process

Upload Documents (PAN, Aadhaar, etc.). And, You are Ready to Invest!