4 Best Debt Funds by Aditya Birla Sun Life Mutual Fund 2023
Updated on September 24, 2023

, 18968 views
Investors who want to preserve their money, Debt Funds by Birla Sun Life Mutual Fund is the best for you. These funds also provide high liquidity along with tax-efficient returns. Debt funds invest in a mix of debt investments such as government securities (G-Secs), treasury bills, money market instruments, etc. These funds invest in debt securities of different maturities with each security having a fixed maturity date and interest rate. Thus, debt funds a lower risk investment compared to Equity Funds.
Birla Sun Life Mutual Fund generally invests in instruments like Bonds of reputed Indian companies and securities issued by the Government of India, which is considered relatively safe.
Thus investors who want to earn a regular Income can ideally invest in these listed top 4 Best Debt Funds by Birla Sun Life Mutual Fund. These funds have been shortlisted by undertaking certain parameters like AUM, NAV, past returns, the credit quality of the Portfolio, average maturity, etc.
Ready to Invest?
Talk to our investment specialist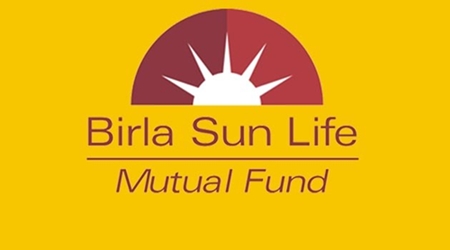 Why Invest in ABSL Debt Funds?
Investors who are planning to achieve short-term Financial goals, then debt funds can be a good option. Recommended Debt fund instruments for this plan are short-term, ultra-short term debt funds or Liquid Funds. In a short term investment, you need to ensure safety and liquidity which are well offered by debt funds.

Since, debt funds largely invest in government securities, corporate debt and other securities like treasury bills, etc., they are not affected by equity Market Volatility.

Investors can earn better returns than Bank Savings Account in Liquid Funds. These funds are highly recommendable if you want to earn decent returns in a short term.

Debt funds are considered to be an ideal investment for generating regular income. For example, choosing dividend payout can be an option for regular income.
Best Aditya Birla Sun Life Debt Mutual Funds
Fund
NAV
Net Assets (Cr)
3 MO (%)
6 MO (%)
1 YR (%)
3 YR (%)
2022 (%)
Debt Yield (YTM)
Mod. Duration
Eff. Maturity
Aditya Birla Sun Life Money Manager Fund Growth
₹322.19
↑ 0.07
₹15,637
1.7
3.8
7.1
5
4.8
7.32%
5M 23D
5M 23D
Aditya Birla Sun Life Corporate Bond Fund Growth
₹97.1847
↑ 0.01
₹17,961
1.5
3.9
6.8
5.4
4.1
7.62%
2Y 2M 5D
2Y 9M 22D
Aditya Birla Sun Life Savings Fund Growth
₹477.445
↑ 0.09
₹14,783
1.7
3.7
6.8
5.1
4.8
7.39%
5M 1D
5M 8D
Aditya Birla Sun Life Floating Rate Fund - Long Term Growth
₹301.96
↑ 0.05
₹12,690
1.8
4
7.1
5.3
4.8
7.46%
11M 12D
1Y 1M 2D
Note: Returns up to 1 year are on absolute basis & more than 1 year are on CAGR basis. as on 22 Aug 23
How to Invest in ABSL Mutual Fund Online?
Open Free Investment Account for Lifetime at Fincash.com.

Complete your Registration and KYC Process

Upload Documents (PAN, Aadhaar, etc.). And, You are Ready to Invest!