Top Tips to Spot and Avoid Investment Scam
Updated on June 4, 2023

, 4341 views
The stock Market today has witnessed cases where people appear to be legitimate, but end up breaking the entire system. This goes for both companies and individuals. Big companies have lost tons of money to such frauds and individual investors often fall prey to attractive investment schemes and offers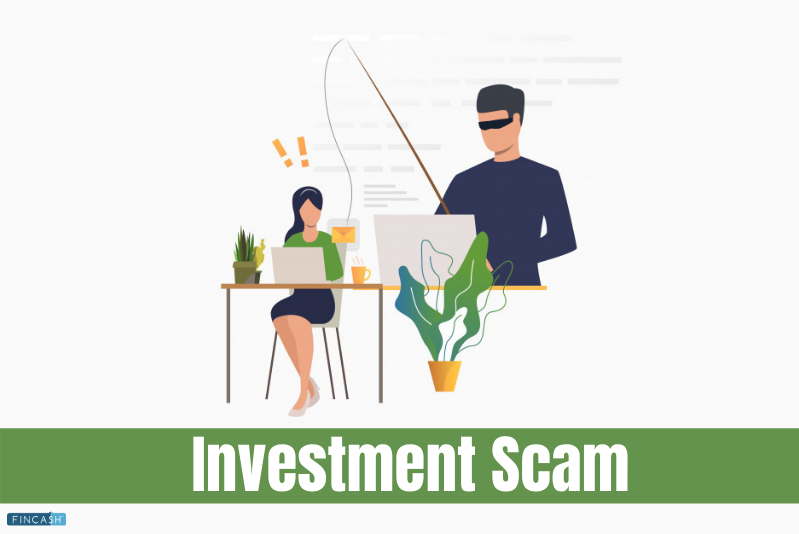 In this article, you will read about investment scam and how to avoid getting caught in this trap.
What is an Investment Scam?
Investment scam commonly also known as investment fraud refers to the practice in the stock market where investors are led to make a purchase or sale based on false information. In other words, this crime involves giving out false information, Offering bad advice, revealing confidential information, etc.
A stockbroker on an individual could be the initiative of such a fraud. Moreover, corporations, brokerage firms, investment banks, etc. Investment fraud is an illegal and ethical practice to make a profit at the expense of someone's loss. This is a serious crime in the investment world.
The Federal Bureau of Investigation, the U.S. defines securities fraud as a criminal activity including high yield investment fraud, foreign currency fraud, Ponzi schemes, pyramid schemes, advanced fees schemes, late-day trading, hedge fund fraud, etc.
Types of Investment Frauds
1. Ponzi/Pyramid Schemes
A Ponzi scheme refers to underline investment claims which are fictional. In some cases, the assets or investments made in the claim might exist. It is basically a play where earlier investors are repaid funds by those that are deposited by investors who came after them.
When the total number of investors grows, the initiator of this con will find themselves in a situation where they cannot pay the money off to cover the promise they made to previous investors. When the scheme collapses, investors lose an entire investment to this fraud.
Get More Updates!
Talk to our investment specialist
2. Internet-based Investment Frauds
In an internet based fraud, social media is usually involved. This is because such platforms are a place where people meet and connect on different levels. A fake investor can attract a large following and get them to invest in a fraudulent scam. You can spot a fake investor if they tell you these following things:
Many online investors and scammers will promise you high returns with absolutely no risk. Something will seem fishy and too good to be true. Do not fall for this trap.
If someone asks you to open an e-currency Trading Account on a site which is not credible enough, halt! Do not fall for this. You might be asked to enter your financial data which will ultimately cause financial loss.
Investment fraudsters will usually ask you to get friends along with you to participate and avail discounts and bonuses.
No Information in Writing
These fraudsters will never give you a written prospectus detailing all the risks and benefits of the information. They will not inform you about the procedure to withdraw cash.
3. Advanced Fee Scam
Here the target will be asked to pay cash on the promise of getting a high return. Once the scammer gets the money, the target will never be able to get in touch with the scammer. If fees and other payments are asked and you fall prey to that, the money already invested along with the amount of the fees will be gone forever.
4. Forex Scam
The foreign exchange (forex) market is known to be the most liquid market in the world. Here investors buy and sell currency to make more money based on exchange rates. However, some trading schemes within this market can be a scam. Since forex trading is done from another country online, illegal companies may offer services. You might invest your money and later find out that it was nothing but a hoax.
Make sure to research everything and make a smart choice before Investing in the forex market.
5. Boiler Room Scam
These fraudsters are extremely talented at acting. They usually come in teams and will pretend to be legit investment companies out there to give you the best offer. They will dress up professionally and even provide you with a toll-free number to get in touch with them.
Once you have invested in their scheme, you will find everything they ever sent you was nothing but fake. You will lose your money and even on visiting the office you signed the agreement in, you will find that it was just a scam you fell prey to. Make sure to be careful when anyone makes an offer that seems too good to be true, even if they have visited you in person.
Tips to Avoid Investment Scam
Using common-sense is better than regretting later. Here are a few tips to help you avoid investment scams.
1. Check the License Number of the Seller
When someone visits you with a great scheme or messages you on the internet, make sure to ask them for their license. Proceed with the discussion only if it's a valid one.
2. Don't Fall for Pressure
Some investment scheme sellers will push you to buy the scheme. You might get frequent calls, SMS, notifications, etc asking you to invest as soon as possible to avail of a big discount or bonus. Do not invest. Too much pressure is just a sign that something is fishy.
3. Always Ask for Prospectus
When an agent visits you or calls you with an investment opportunity, ask them for the prospectus with information about the scheme. Look for the features, benefits, etc with the registration number and license number.
4. Talk to Trusted Professionals
Whenever you are interested in an opportunity, make sure to talk to your trusted stockbroker, lawyer, financial consultant before making a decision.
Investment Fraud Cases
1. Biggest Investment Fraud
One of the biggest investment fraud happened in 1986 when a carpet cleaning company's owner claimed that his company, ZZZZ Best, would be 'General Motors in Carpet Cleaning'. Little did anyone know that his 'multi-million dollar' corporation was nothing but a fraud. Barry Minkow created more than 20,000 fake documents and receipts without a whiff.
Even though his business was a total fraud, Minkow cashed out $4 million to renovate and Lease an office in the U.S. The company went public and fetched a market capitalisation of $200 million. However, his crime was caught and surprisingly he was sentenced to only 25 years in prison since he was a teenager at the time.
And you thought scammers would only be adults, right?
2. Illegal Investing
Well, investment scam is usually about scammers out there to dupe investors' money, right? Well, no. You could be part of illegal investing too. One of the major forms of illegal investing is Insider investing.
If your friends, family or employer talks about insider trading information and asks you to trade in it, beware. You will be committing an illegal activity if you invest in it. So, what is Insider Trading? The answer is simple. When you get information in private from someone else which isn't made public yet, its insider trading. It could be information about anything in the market.
Don't take this shortcut to success. You will only Land in trouble and also lose any credibility as an investor.
FAQs
1. What is High-Yield Investment Fraud?
A: This type of fraud refers to situations where the seller of the investment scheme will come to you with great out-of-the-world offers online or in person. Once you invest, you won't get your money back and the agent who offered will disappear.
2. I have lost cash to fraud. How can I recover those losses?
A: You might not be able to entirely get back the investment cash, but you can take action. Make sure to gather any documents related to your claim and approach an experienced securities attorney.
3. What Is Mirrored Investing?
A: Mirrored investing refers to an online investment strategy when investors 'follow' and 'attach to' other investors. When the following investor does a trade, the attached investor's Portfolio will mirror the trade.
Conclusion
Always stay alert and take necessary precautions as mentioned to make safe and secure investments.