7 Best Performing Value Mutual funds 2023
Updated on January 30, 2023

, 17391 views
Value funds are known for its unique style of Investing. These funds are a type of equity Mutual Funds that invest in those companies that have fallen out of favour, but have good principles. Value funds help you to invest in stocks that carry lower down risk, yet tends to offer good returns over time.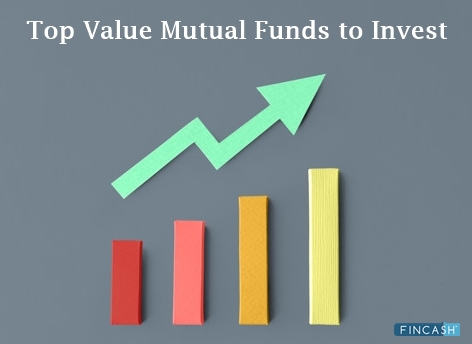 So, let's understand more about value funds, and then look at some of the best performing value Equity Funds to invest.
Why Should you Invest in Value Mutual Funds
The idea behind value funds is to invest in stocks of those companies that are not in favor at that moment. The intention here is to select stocks that appear to be underpriced by the Market. When an investor invests in value fund, they tend to look out for bargains and chooses investments that have a lower price in terms of net current assets, Earnings, and sales.
Most of the other funds in equities follow growth style, wherein they invest in stocks with healthy earnings, with lesser emphasis on the stock price. Whereas, value fund identifies stocks that are priced lower than its actual value.
Value funds are considered to deliver healthy returns over the long-term. So ideally, an investor who wants to invest in these funds should stay invested for a longer duration. Value equity funds offer a better risk-reward proposition, especially in a heated market environment.
But, one should know that these funds can Underperform during a bull market phase when value stocks go out of favor.
Ready to Invest?
Talk to our investment specialist
Top 7 Best Value Funds to Invest in FY 23 - 24
Fund
NAV
Net Assets (Cr)
3 MO (%)
6 MO (%)
1 YR (%)
3 YR (%)
5 YR (%)
2022 (%)
ICICI Prudential Value Discovery Fund Growth
₹276.72
↓ -1.70
₹27,515
0.9
7.4
8.1
24.6
13.1
15
IDFC Sterling Value Fund Growth
₹91.807
↓ -0.07
₹5,178
-1.8
3.7
0.2
23.1
9.6
3.2
Templeton India Value Fund Growth
₹439.195
↓ -3.50
₹826
-2.6
5.9
6.5
21.8
9.4
15.5
Nippon India Value Fund Growth
₹123.664
↓ -1.04
₹4,849
-4.4
1.7
-1
18
9.8
4.8
L&T India Value Fund Growth
₹60.3704
↓ -0.25
₹8,076
0
6.8
1.6
18
9
5.2
JM Value Fund Growth
₹53.7517
↓ -0.41
₹167
1.8
8.3
2.4
16.2
9.6
5.3
UTI Value Opportunities Fund Growth
₹102.131
↓ -0.26
₹7,018
-2.7
2.8
0.1
15.8
10.8
4.3
Note: Returns up to 1 year are on absolute basis & more than 1 year are on CAGR basis. as on 1 Feb 23
How to Invest in Value Funds Online?
Open Free Investment Account for Lifetime at Fincash.com.

Complete your Registration and KYC Process

Upload Documents (PAN, Aadhaar, etc.). And, You are Ready to Invest!