ICICI Lombard General Insurance Company Limited
Updated on December 2, 2021

, 10236 views
With the collaboration of ICICI Bank Limited and Fairfax Financial Holdings Limited, ICICI Lombard general insurance Company Limited came into existence. ICICI Bank, India's second-largest bank, holds 74% of the company's equity, while the remaining 26% belongs to Fairfax Financial Holdings, a Canada-based finance company. ICICI General insurance Company began its operations in the year 2001 and since then it has been following a customer-centric approach to ensure that its customers are happy and satisfied.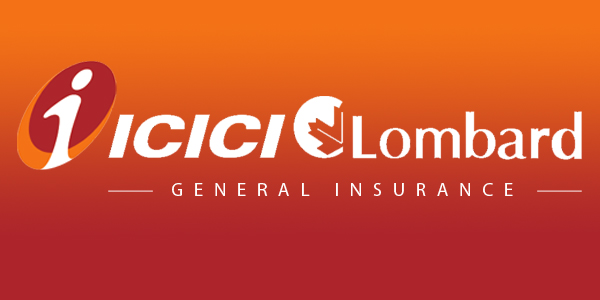 ICICI Lombard is widespread across the nation having around 221 branches. The insurance company has an extensive product portfolio that includes health, motor, car, travel and Home insurance. Among various insurance plans offered by the ICICI Insurance Company like home insurance, two-wheeler insurance, Travel Insurance, ICICI Lombard health insurance and ICICI Lombard car insurance are the most popular ones among people. We have listed all the insurance plans offered by ICICI Lombard. Have a look!
Product Portfolio of ICICI Lombard General Insurance Company Limited
ICICI Lombard Health Insurance Policy
ICICI Lombard Complete Health Insurance ICICI Lombard Health Care Plus
ICICI Lombard Car Insurance Plans
ICICI Lombard Car Insurance
ICICI Lombard Two-Wheeler Insurance Plans
ICICI Lombard Two-Wheeler Insurance
Get More Updates!
Talk to our investment specialist
ICICI Lombard Travel Insurance Plans
Overseas Student Travel Insurance
Gold Multi-Trip Travel Insurance
Senior Citizen Travel Insurance
ICICI Lombard Home Insurance Plans
Personal Protect
Other Insurance Products
ICICI Lombard General Insurance Company Limited also offers some other general insurance plans for non-resident Indians, business and rural sector. Below is the mentioned list of those plans.
Business Insurance Plans
Fire Insurance
Industrial Insurance
Shop Insurance
Event Insurance
Wedding Insurance
Money Insurance
Tea Crop Insurance
Burglary Insurance
All Risks Insurance
Fidelity Guarantee Insurance
Customised Business Insurance Plans
Office Package Policy
Hotel Corporate Policy
Group Health Insurance
Group Personal Accident Policy
Workmens Compensation Policy
Petrol Station Package Policy
Malls and Multiplex Policy
J&K Government Employees GHI Policy
Rural Insurance
Tractor Insurance
Weather Insurance
Awards Won by ICICI Lombard Insurance Company
CLO Global LearningElite Award 2020
ICAI Award 2020
2020 Best Insurers Recognition
Dun & Bradstreet BFSI Summit & Awards 2020
India Insurance Summit & Awards 2020
Golden Peacock National Training Award 2019
Best Corporate Social Responsibility Practices 2019
Won iAAA certification by ICRA (an Associate of Moody's Investors Service)
Best General Insurance Firm 2018
Golden Peacock Award for Business Excellence 2016
Technology Innovation Award 2016
Claim Service Leader Award 2016
Registered Address
ICICI Lombard House - 414, P.Balu Marg, Off Veer Sawarkar Marg, near Siddhivinayak Temple, Prabhadevi, Mumbai-400025.
ICICI Lombard General Insurance Customer Care
Toll Free: 1800 2666
Alternate Contact No. 86 55 222 666 (Chargeable)
For Crop insurance, Toll free No - 1800 266 9725
All India Insurance Helpline Number
| Category | Contact For & Accessibility | Toll Free/Chargeable | Contact No. |
| --- | --- | --- | --- |
| For policy purchase, service and claims | Accessible within India | Toll free | +1800 2666 |
| Alternate no. for policy purchase, service & claims | Accessible from J&K/International numbers | Chargeable | +91 40 6627 3505 |
| NRI customers | Policy purchase USA/UK/Canada/Other Countries | Chargeable | +91 40 6627 3505 |
| International Travel Insurance | Policy extension when customer is in International location | Chargeable | +91 40 6627 3505 |
| International Travel Insurance | Claim intimation from USA and Canada | Chargeable | +1 844 871 1200 |
| International Travel Insurance | Claim intimation from rest of the world (excluding USA and Canada) | Chargeable | +91 124 4498778 |
| International Travel Insurance | Claim intimation from India | Toll free | +1800 102 5721 |