ICICI Lombard General Insurance Company Limited
Updated on November 29, 2023

, 17816 views
Latest: Bharti AXA general insurance is now part of ICICI Lombard General insurance. The transaction came into effect on Sept 08, 2021 after Receipt of necessary approvals from The National Company Law Tribunal (NCLT) and the Insurance Regulatory and Development Authority of India (IRDAI).
---
About ICICI Lombard General Insurance
With the collaboration of ICICI Bank Limited and Fairfax Financial Holdings Limited, ICICI Lombard General Insurance Company Limited came into existence. ICICI Bank, India's second-largest bank, holds 74% of the company's equity, while the remaining 26% belongs to Fairfax Financial Holdings, a Canada-based finance company. ICICI General Insurance Company began its operations in the year 2001 and since then it has been following a customer-centric approach to ensure that its customers are happy and satisfied.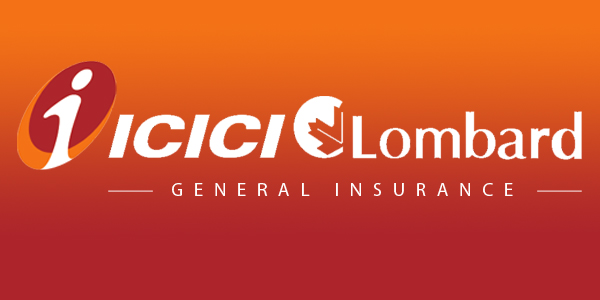 ICICI Lombard is widespread across the nation having around 221 branches. The insurance company has an extensive product Portfolio that includes health, motor, car, travel and Home insurance. Among various insurance plans offered by the ICICI Insurance Company like home insurance, two-wheeler insurance, Travel Insurance, ICICI Lombard health insurance and ICICI Lombard car insurance are the most popular ones among people. We have listed all the insurance plans offered by ICICI Lombard. Have a look!
Product Portfolio of ICICI Lombard General Insurance
Health Insurance
1. ICICI Lombard Complete Health Insurance
The comprehensive policy for you and your family secures your finances against sudden medical expenses. Some of the noteworthy features include - no limit on hospital room rent, no co-pay, no pre-medical check-up up to 45 years of age and 2 complimentary health check-up coupons every year for a family floater health insurance policy.
Some of the inclusions of ICICI Lombard Complete Health Insurance includes:
Emergency ambulance
Free health check-up
Air ambulance cover
Super no claim bonus
Day care treatments
Hospitalisation
Domiciliary hospitalisation
Free health check-up
Pre and post hospitalisation
2. Health Booster Plan
This is a super top-up health insurance which covers your bill when your basic insurance plan falls short. The policy comes with a wide Range of sum insured, i.e. 5 lakhs to 50 lakhs to suit your individual or family needs. Some of the coverage offered by Health Booster plan are as follows:
In-patient treatment
Lifetime renewability
Tax benefits
Day care treatments
In-patient AYUSH treatment
Donor expenses
Cashless hospitalisation
Road ambulance cover
3. Personal Protect Plan
The personal protect policy by ICICI Lombard provides your beneficiary with a death benefit in the unfortunate event of your accidental death. It also provides you with cover against Permanent Total Disablement (PTD) on account of an accident.
Some of the benefits of Personal Protect Policy are:
Optional cover against accidental hospitalisation expenses and accidental hospital daily allowance
No health check-up required
Easy claim process with minimal documentation
Digitally signed policy available 24X7 online
Death due to an accident
4. Arogya Sanjeevani Policy, ICICI Lombard
Arogya Sanjeevani Policy, ICICI Lombard pays for your medical bills when you are hospitalised. It is well suited for securing your basic healthcare needs. It also lets you cover your family on floater Basis. With us, you get to make the most of our 24x7 customer support for settling your cashless claims.
In-patient hospitalisation
Pre and post hospitalisation
Day care procedures
Emergency Ambulance cover
Cataract treatment
Dental treatment and Plastic surgery
Tax benefits
Lifelong renewability
Free look period
5. Corona Kavach Policy, ICICI Lombard
If you're worried about the medical expenses of Covid-19, then this policy is a suitable choice. It covers your hospitalisation expenses for Covid-19 treatment, including hospital room rent, nursing expenses, surgery costs, specialist fees, and more.
Some of the coverage offered are as follows:
Inpatient hospitalisation
ICU costs
Treatment for comorbid conditions
Home care treatment
Ambulance expenses
Hospital daily cash cover
Pre-hospitalisation
6. Saral Suraksha Bima, ICICI Lombard
Saral Suraksha Bima is a personal accident insurance policy that covers death and permanent total/partial disablement arising out of accidental injuries. You may also choose optional add-ons for temporary total disablement and accidental hospitalisation expenses.
Some of the coverages offered are:
Death
Permanent total disablement
Permanent partial disablement
ICICI Lombard Car Insurance
The policy covers your vehicle against theft and burglary. At times, you may end up hurting others or damaging property in an accident. There are three types of car policies, such as Private car package policy, Stand-alone own-damage car insurance and Third party car insurance.
The coverage offered under ICICI car insurance policy are as follows:
Coverage for natural disasters like earthquakes, floods, fires and storms
Cashless repairs in 4800+ network garages
Coverage for theft, accidents and terrorist activities
No claim bonusF up to 50%
₹15 lakh Personal Accident Cover
9 add ons to choose from
Third-party legal liabilities cover
Instant claim settlement via InstaSpect
ICICI Lombard Two-Wheeler Insurance
The two-wheeler policy by ICICI gives you financial protection in case of an accident, along with a host of benefits like:
Instant cover
No claim bonus
Personal accident cover
Claim assistance
Get More Updates!
Talk to our investment specialist
ICICI Lombard Travel Insurance
Following are the types of travel plans offered by ICICI Lombard:
Overseas Student Travel Insurance
Gold Multi-Trip Travel Insurance
Senior Citizen Travel Insurance
Some of the key features of ICICI travel policy covers:
No medical test
Medical cover
Luggage cover
Compassionate visit
Flight delay
ICICI Lombard Home Insurance
1. ICICI Bharat Griha Raksha Policy
The home policy acts as a safety net, covering your home and belongings. ICICI Bharat Griha Raksha Policy is designed to offer extensive protection at an affordable rate. You can stay worry free with our long-term cover options.
Inclusions covered under this policy are:
Fire, explosion/implosion, lightning
Riot, malicious damage and terrorism
Storm, cyclone, typhoon, tempest, hurricane, tornado, flood, inundation and earthquake
Impact damage caused by an external object (e.g. vehicle, falling tree, etc.)
Bursting and/or overflowing of water tanks, apparatus and pipes
Theft caused within 7 days of any insured event
ICICI Lombard General Insurance Company Limited also offers some other general insurance plans for non-resident Indians, business and rural sector. Below is the mentioned list of those plans.
Business Insurance
ICICI Lombard offers different types of insurance for businesses, including coverage for property damage, legal liability and employee-related risks. It provides wide range of business insurance covers, designed to identify and reduce those risks.
It covers following areas:
Marine Transit Insurance
Workmen's Compensation Insurance
Group Health Insurance
Professional Indemnity CA
Professional Indemnity insurance for Doctors
Crop Insurance, NRI Insurance and Cyber Insurance are other types of business insurance plans offered by ICICI Lombard.
Awards Won by ICICI Lombard Insurance Company
CLO Global LearningElite Award 2020
ICAI Award 2020
2020 Best Insurers Recognition
Dun & Bradstreet BFSI Summit & Awards 2020
India Insurance Summit & Awards 2020
Golden Peacock National Training Award 2019
Best Corporate Social Responsibility Practices 2019
Won iAAA certification by ICRA (an Associate of Moody's Investors Service)
Best General Insurance Firm 2018
Golden Peacock Award for Business Excellence 2016
Technology Innovation Award 2016
Claim Service Leader Award 2016
Registered Address
ICICI Lombard House - 414, P.Balu Marg, Off Veer Sawarkar Marg, near Siddhivinayak Temple, Prabhadevi, Mumbai-400025.
ICICI Lombard General Insurance Customer Care
Toll Free: 1800 2666
Alternate Contact No. 86 55 222 666 (Chargeable)
For Crop insurance, Toll free No - 1800 266 9725
Existing customers of erstwhile Bharti AXA General Insurance, please Call the customer support helpline at 1800-103-2292 or email at customersupportba@icicilombard.com.
All India Insurance Helpline Number
| Category | Contact For & Accessibility | Toll Free/Chargeable | Contact No. |
| --- | --- | --- | --- |
| For policy purchase, service and claims | Accessible within India | Toll free | +1800 2666 |
| Alternate no. for policy purchase, service & claims | Accessible from J&K/International numbers | Chargeable | +91 40 6627 3505 |
| NRI customers | Policy purchase USA/UK/Canada/Other Countries | Chargeable | +91 40 6627 3505 |
| International Travel Insurance | Policy extension when customer is in International location | Chargeable | +91 40 6627 3505 |
| International Travel Insurance | Claim intimation from USA and Canada | Chargeable | +1 844 871 1200 |
| International Travel Insurance | Claim intimation from rest of the world (excluding USA and Canada) | Chargeable | +91 124 4498778 |
| International Travel Insurance | Claim intimation from India | Toll free | +1800 102 5721 |