Car Insurance: Everything You Need to Know!
Updated on June 1, 2023

, 7341 views
Planning to buy a car insurance policy for your new car? Do you how to choose a plan? With the number of options available today, this can get confusing! Car insurance is also known as Motor Insurance/ Auto Insurance is done to protect your vehicle from unforeseen risks. It helps cover against financial loss caused by accident, theft or third party liability. When buying a plan, there are some parameters that consumers need to consider, choosing a policy from one of the reputed car Insurance companies may matter the most at claim processing!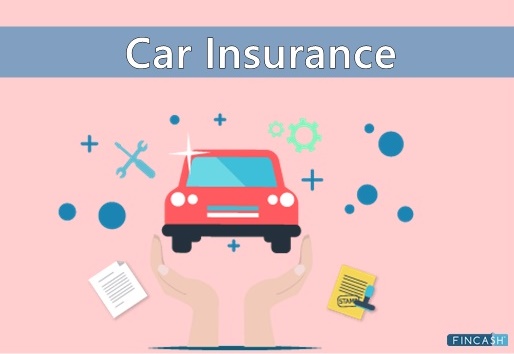 While to be cost effective one may look for a Cheap Car Insurance policy, one should balance this with features and the claim processing track record of the insurer. Today, with the advent of the internet, consumers can sit at home and buy Car Insurance Online!
Types of Auto Insurance
Third Party Insurance
This policy does not cover loss arising from damage caused to the vehicle or the insured. As the name suggests, it covers the third person who has been injured in an accident. The policy covers your legal liability arising due to the damage caused by you to a third party only - death, bodily injury and damage to third party property - while using your car.
Having this plan keeps you away from any legal repercussions arising out of the third party liability. Also, having Third Party Insurance is compulsory by the law of India.
Comprehensive Insurance
Comprehensive Insurance is a type of vehicle insurance that provides cover against the third party plus loss/damage occurred to the insured vehicle or to the insured by means of bodily injury. This scheme also covers damages caused to the vehicle due to thefts, legal liabilities, personal accidents, man-made/natural calamities, etc. Since the plan offers a wide coverage, even though the premium cost is higher, consumers tend to opt this policy.
Car Insurance Comparison
Car insurance in the form of third party liability is mandatory in India, given this, one needs carefully compare and select the insurance plan. Doing an effective car Insurance comparison helps you in getting the quality plan from the top insurers.
To compare vehicle insurance policies in an efficient way some of the below factors could be looked at:
1. Compare Coverage Options
While doing a car insurance comparison, it is very important to look for a plan that provides adequate coverage. Some of the typical coverage are - Loss or damage caused due to accident, theft, man-made/natural calamities, third-party liability, etc. Apart from this, check the availability of optional coverage such as roadside assistance, Personal Accident (PA) covers for driver & passengers and No-Claim Bonus (NCB) discounts.
2. Compare Premium
The other important thing that you should look while comparing insurance is the final premium that you need to pay. Most of the time consumers look for the cheapest plan, but under such plan, not many insurers would provide good coverage. That is why, it's important to look for a company, that provides you, an affordable policy with adequate covers.
Car Insurance Quotes
While doing a vehicle insurance comparison, you need to consider the amount you are willing to pay, as a premium, with respect to the adequate coverage available. Depending on your car model, date of Manufacturing and engine type(Petrol/diesel/CNG) you need to understand what covers are required for your car.
Today, you can obtain quotes from multiple insurance companies to compare premiums and features to take a concerted decision on which policy to opt for.
Car Insurance Online
Nowadays, the most trending way to buy a car/motor insurance policy is via the online mode. The online mode is an easy & convenient medium to find out quotes and information about the companies that offer vehicle insurance. When looking to buy car insurance online, one needs to know car's make & value, model, year of manufacturing, vehicle identification number, driver license number of the person to be insured.
Cheap Car Insurance: Tips to Buy Cost-Effective Plan
When one looks at a vehicle insurance policy, one wants to buy a feature packed plan which also at the same time is a cheap car insurance policy. Looking at some basic factors and following a step-by-step approach one can get a good plan in place,
While buying a plan, compare insurance quotes with various insurers. You must compare both the price and the features.
If you are looking for maximum covers, opt for a comprehensive policy and see what additional riders/covers you can take, e.g. today, many insurers offer additional riders such as zero Depreciation etc, A comprehensive policy offers coverage against a number of unforeseen events for both man-made/natural events.
One also needs to see their own risk classification also (low-risk or high-risk). As a low-risk customer, you show a clean driving record to the insurer and hence you may get discounts on the premium.
Ready to Invest?
Talk to our investment specialist
Car Insurance Companies
Motor insurance or vehicle insurance is offered by most of the general insurance companies in India. Some of the companies Offering car insurance companies in India are below:
1. National Insurance Company
You get a host of car insurance benefits by National Insurance Company such as cover on any loss, damage, injury or creation of liability. However, the owner of the vehicle must be a registered owner to the vehicle.
This motor policy covers loss or damage to the insured vehicle and its accessories due to:
Fire, explosion, self-ignition or lightning
Burglary, housebreaking or theft
Riot and Strike
Malicious Act
Terrorist Act
Earthquake (Fire and Shock) Damage
Flood, Typhoon, Hurricane, Storm, Tempest, Inundation, Cyclone and Hailstorm
Accidental external means
Whilst in transit by road, inland waterway, lift, elevator or air
By landslide/Rockslide
2. Oriental Insurance Company
Oriental Motor Insurance offers a wide Range of coverage, such as:
Accidental loss or damage to the vehicle
Liability to third parties, personal accident cover to owner-driver
Various add-on covers on extra premium
Burglary, housebreaking or theft
Fire, explosion, self ignition and lightening
Earthquake, flood, storm, landslide or rockslide, inundation
Terrorism, riots, strikes, malicious acts
Transit by road, rail, Inland waterways, air or lift
3. ICICI Lombard General Insurance
As per law, car insurance is mandatory and needs to be renewed every year. The policy helps you keep your vehicle secured against damage caused by natural and man-made calamities, including acts of terrorism.
Some of the benefits offers by ICICI Lombard Car Insurance are as follows:
You are a Call away to be assured of road side assistance to help with accommodation, minor repairs, etc
You can avail cashless services at 4,300+ network garages
Get instant policy online, with minimal paperwork
The policy offers a zero depreciation cover and coverage on replaced parts with no Deduction for depreciation
Get garage cash cover on daily allowance for each day till your car is in the garage
4. United India General Insurance
The car insurance by United India fulfils the requirement of third party liability coverage. The policy is issued for a policy term of one year. However, the newly purchased cars can get the plan with a tenure of three years.
Some inclusions of United India Car Insurance are as follows:
Loss or damage caused due to fire, accidents, burglary, riots, strike, explosion, terrorist acts and malicious acts
Loss or damage caused due to natural disasters, including earthquakes, landslide, floods, etc
Personal accident for the owner-drive
Cashless repair Facility
5. HDFC ERGO General Insurance
You can secure your car with HDFC ERGO's car insurance and ensure peace of mind for yourself. The plan offers the advantage of over 7100 cashless network garages so that you can enjoy a stress free drive. You also get 24x7 roadside assistance along with instant car insurance quote.
The car insurance plan offers all rounded protection, by offering following coverage:
Accident
Personal accident cover
Natural calamities
Third-party liability
Choice of add-ons
Theft
Note-HDFC ERGO Acquires L&T General Insurance.
6. Bharti AXA General Insurance
Bharti AXA Car insurance offers three types of plans such as third party liability coverage, Comprehensive Car Insurance, and stand alone damage with plenty of add-on covers to choose from. Both the third-party liability and comprehensive cover plans by Bharti AXA includes compulsory personal accident cover for owner-driver.
The car policy covers any damage or loss to the owner's car due to any of the following things:
Accident fire
Lightening
Self-Ignition
Explosion
Theft, riots & strikes and / or malicious acts and terrorism
Earthquake & flood cyclone
Inundation transit by rail, road, air & elevator
Conclusion
While we have seen the important parameters affecting vehicle insurance, one thing you should never forget is to read the insurer's terms and conditions. Remember, this policy is not only for you and your car, it is also about the person who is driving behind you! So, buy a quality plan today, and keep yourself protected from unseen events!