4 Best Performing Balanced Funds by HDFC MF 2023
Updated on September 19, 2023

, 5791 views
HDFC Mutual Fund being one of the top fund houses in India, the Balanced Fund provided by the AMC are one of the most demanded by the investors. Balanced funds, also known as hybrid funds, invest money in both debt and equity instruments.
Balanced funds provided by the AMC master in balancing the Portfolio by building long-term wealth via equity and regular returns through Debt fund. Many investors who are new to Mutual Funds prefer Investing first in balanced funds, as they give a taste of other two Mutual Funds.
Thus, investors wanting to invest in one of the top fund house, can choose these top performing balanced funds by HDFC Mutual Fund. These funds have been shortlisted based on certain criteria like AUM, past performances, etc.
Ready to Invest?
Talk to our investment specialist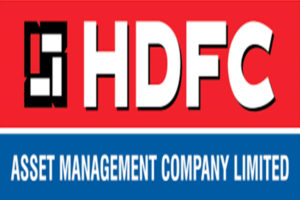 Why Invest in HDFC Mutual Fund?
Excellent Ratings: Many of the company schemes have a CRISIL rating of three and above.

Variety of Options: Investing in HDFC Mutual Fund comes with a broad Range of choices.

Catering to the Need of Investor: The company has products which will suit every type of investor. Funds range from short-term to long-term and even open-ended to closed-ended funds. The company makes sure the investor gets what they need. It also offers products with low, medium, and high risk.
Best HDFC Balanced Mutual Funds
Fund
NAV
Net Assets (Cr)
3 MO (%)
6 MO (%)
1 YR (%)
3 YR (%)
5 YR (%)
2022 (%)
HDFC Balanced Advantage Fund Growth
₹369.934
↑ 0.81
₹60,641
9.8
15.2
21.7
25.4
14.1
18.8
HDFC Hybrid Debt Fund Growth
₹67.6661
↓ -0.01
₹2,869
3.6
7.8
11.2
11.7
9.1
6
HDFC Equity Savings Fund Growth
₹53.964
↑ 0.06
₹2,844
4.4
7.5
9.8
12.9
8.6
6
HDFC Multi-Asset Fund Growth
₹54.126
↑ 0.11
₹1,913
5.2
9.4
12
14.7
11
4.3
Note: Returns up to 1 year are on absolute basis & more than 1 year are on CAGR basis. as on 22 Aug 23
How to Invest in HDFC Mutual Fund Online?
Open Free Investment Account for Lifetime at Fincash.com.

Complete your Registration and KYC Process

Upload Documents (PAN, Aadhaar, etc.). And, You are Ready to Invest!