Best Principal SIP Mutual Funds FY 23 - 24
Updated on September 27, 2023

, 13007 views
Principal SIP Funds or Principal PNB SIP is an essential way to invest in Mutual Fund schemes. It is a smart tool that helps in achieving Financial goals or investment needs of an investor. It is also a technique that helps in diversifying the Portfolio. You can invest a small sum of money at a stipulated interval. With Principal SIP Funds you can plan financial goals like retirement, marriage, purchase of a house/car, etc.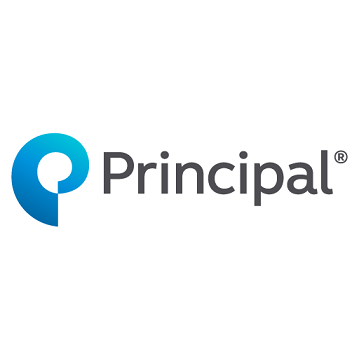 Some of the other advantages are: a). Rupee cost averaging b). Power of Compounding c). Builds long-term savings habit d). No need to time the Market e). Flexible & affordable
Investors keen to invest, here are the best Principal SIP Mutual Funds to invest in Equity Funds. These funds have been shortlisted by undertaking various parameters like AUM, past performances, peer average returns, etc. Taking a SIP route is most efficient in equity funds. Systematic Investing tends to balance the pitfalls of equity investments. Also, it ensures stable returns over the long-run.
Principal Mutual Fund have around 6000 Crore worth of assets in India.
Globally, The Principal Financial Group (Principal) offers businesses individuals and institutional clients a wide Range of financial products and services including retirement, asset management and insurance, through its diverse family of financial services companies. Principal has offices in 18 countries throughout Asia, Australia, Europe, Latin America and North America. As of March 31, 2014, The Principal Financial Group had $496 billion in total assets under management and serves some 19.2 million customers worldwide.
in 2014, Principal was ranked 298th on Fortune magazine's list of the 500 largest U.S. corporations (May 2014). Principal ranked 528th on the Forbes Global 2000 list, which recognizes the world's biggest and most powerful companies, as measured by a composite ranking for sales profits, assets and market value (as of April 2013)
Four segments comprise the company: Retirement and Income Solutions, Principal Global Investors, Principal International, and U.S. Insurance Solutions.
(Source. Wikipedia).
Ready to Invest?
Talk to our investment specialist
Best Principal PNB Mutual Fund SIP's
Fund
NAV
Net Assets (Cr)
Min SIP Investment
3 MO (%)
6 MO (%)
1 YR (%)
3 YR (%)
5 YR (%)
2022 (%)
Sub Cat.
Principal Multi Cap Growth Fund Growth
₹268.992
↑ 1.24
₹2,068
100
11.4
16
13.7
25.1
12.7
-1.6
Multi Cap
Principal Global Opportunities Fund Growth
₹47.4362
↓ -0.04
₹38
2,000
2.9
3.1
25.8
24.8
16.5
Global
Principal Tax Savings Fund Growth
₹379.456
↑ 0.41
₹1,090
500
10
14.9
14.8
23
11.8
4.3
ELSS
Principal Emerging Bluechip Fund Growth
₹183.316
↑ 2.03
₹3,124
100
2.9
13.6
38.9
21.9
19.2
Large & Mid Cap
Principal Focused Multicap Fund Growth
₹123.243
↑ 0.31
₹915
100
9.6
16.4
15.2
21.9
13.7
-0.3
Focused
Principal Dividend Yield Fund Growth
₹98.3463
↑ 0.30
₹553
500
9.4
13.4
15.6
21.1
12.2
1.3
Dividend Yield
Note: Returns up to 1 year are on absolute basis & more than 1 year are on CAGR basis. as on 22 Aug 23
*List of funds are based on past 3 year annualized returns.