5 Best Performing Multi Asset Allocation Funds 2023
Updated on May 31, 2023

, 31257 views
One of the key benefits of investing in the multi Asset Allocation fund is that it gives a good diversification to your Portfolio, thus lowers the investment risk. Additionally, the risk is distributed with both risky and non-risky securities.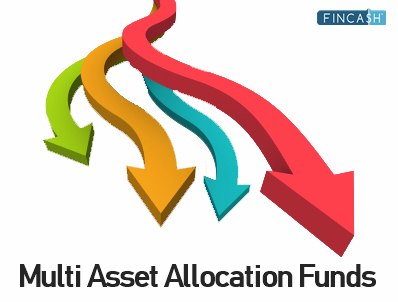 Multi asset allocation funds are a part of the hybrid category. The special part about this scheme is that the fund can invest in three asset classes. This means that multi asset allocation can invest in debt, equity and in one more asset class. As per the norms, the fund should invest a minimum of 10 percent in each of the asset classes. Let's learn about fund followed by some of the best performing multi asset allocation funds to invest in 2023 - 2024.
Multi Asset Allocation Funds: An Overview
In India Market, some fund houses invest multi-assets in debt, equity as well as gold. Whereas, in western markets, multi-asset funds invest in assets ranging from debt, Real Estate, gold, commodities, equity, hedge fund, and private equity. It is believed that some asset classes go up and down during that point of time different asset classes can do well. There could be a period where debts will do well, and there could be a time where equities will outperform. Same goes for gold funds. So, the chances of loss are very rare in this type of fund. The best way to invest in multi asset allocation funds is to invest for a long-term.
Thus, these funds can be a good option for conservative investors who don't wish to take a high risk in investments, yet want an equity exposure in their portfolio.
Ready to Invest?
Talk to our investment specialist
Top 5 Best Multi Asset Allocation Funds FY 23 - 24
Fund
NAV
Net Assets (Cr)
3 MO (%)
6 MO (%)
1 YR (%)
3 YR (%)
5 YR (%)
2022 (%)
ICICI Prudential Multi-Asset Fund Growth
₹501.795
↑ 1.69
₹17,812
5.9
3.9
15.6
26.9
14.6
16.8
Edelweiss Multi Asset Allocation Fund Growth
₹42.72
↑ 0.17
₹539
6.4
2.7
14.6
21.9
11.9
5.3
HDFC Multi-Asset Fund Growth
₹51.977
↑ 0.17
₹1,735
5.6
2.8
11.3
19
10.7
4.3
Axis Triple Advantage Fund Growth
₹29.9483
↑ 0.09
₹1,470
5.8
-0.5
6.2
15.4
9.9
-5.8
UTI Multi Asset Fund Growth
₹49.033
↑ 0.24
₹891
7.5
5.8
16.5
14.8
7.9
4.4
Note: Returns up to 1 year are on absolute basis & more than 1 year are on CAGR basis. as on 2 Jun 23
*Above is list of best Multi Asset Allocation funds having AUM/Net Assets above 100 Crore. Sorted on Last 3 Year Return.
How to Invest in Multi Asset Allocation Online?
Open Free Investment Account for Lifetime at Fincash.com.

Complete your Registration and KYC Process

Upload Documents (PAN, Aadhaar, etc.). And, You are Ready to Invest!
FAQs
1. How does a multi-asset allocation fund diversify your portfolio?
A: With multi-asset allocation, your investment is made in different assets, which ensures you receive steady Earnings from different sectors and market cycles.
2. What is the greatest advantage of a multi-asset investment portfolio?
A: A multi-asset portfolio is tailor-made and customized to suit your requirements. You will not have to separately invest in different portfolios. This can prove to be quite difficult and will require extensive market research on your behalf. Thus, the best way to ensure steady earnings and to ensure that you diversify your portfolio of earnings is to invest in a multi-asset portfolio.
3. Who offers multi-asset portfolio investments?
A: Multi-asset portfolio investments are offered by premier banks and financial institutions like Axis Triple Advantage Fund, HDFC Multi-Asset Fund, SBI Multi-Asset Allocation Fund, ICICI Prudential Multi-Asset Fund, and UTI Multi-Asset Fund.
4. What is the greatest benefit of the multi-asset fund?
A: The greatest advantage is that there is no exit load. Also, there is no difficulty in entering the market or leaving the market. The only exit load that is levied if the investment is not redeemed in a year and that too is 1% of your investment. Beyond one year there is no exit load if you leave the market.
5. Are multi-asset funds good investments?
A: Multi-asset funds are considered good investments primarily because these are low-risk investments and are known to produce good returns. So if you are looking to diversify your portfolio with high and low-risk investments, then you could consider Investing in this fund.
6. Is there anything that I should be aware of while investing in multi-asset fund?
A: If you are looking for quick returns, then you should not be investing in this fund. Multi-asset takes about 5 years to produce good returns. For example, if you invest Rs. 10,000, then you will have to wait for 5 years for your investment to become Rs. 14,972. Hence, even if the ROI is excellent, you will have to wait for at least 5 years to realize your investment.
7. What factors should I keep in mind while investing in multi-asset funds?
A: The risk-taking capability and the target date by which you want to realize your investment - are one of the important factors. Depending these parameters, you'll have to select suitable multi-asset investment funds.