Principal PNB Mutual Fund
Updated on June 5, 2023

, 16873 views
(Now Principal Mutual Fund)
Principal PNB (Punjab National Bank) Asset Management Company act as the Investment Managers to Principal Mutual Fund. PNB Mutual Fund offers a diverse range of innovative financial solutions for both retail and institutional investors. The company uses a strict risk-management policy and appropriate research techniques to support its investment decisions.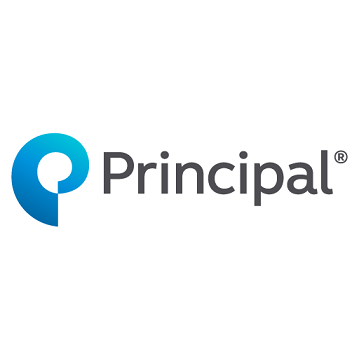 The Fund house is a joint venture between Principal Financial Group and Punjab National Bank (PNB now have exitied the business & AMC is named as Principal Mutual Fund). It constantly aims to bring innovation in the schemes and satisfy the customer with long-term financial solutions. Today the company has around 4 Lakh customers and 102 investors centres across the country.
| AMC | Principal PNB Mutual Fund |
| --- | --- |
| Date of Setup | November 25, 1994 |
| AUM | INR 7418.07 crore (Jun-30-2018) |
| Chairman | Mr. Mukund Chitale |
| CEO/MD | Mr. Lalit Vij |
| CIO | Mr. Rajat Jain |
| Compliance Officer | Ms. Richa Parasrampuria |
| Investor Service Officer | Mr. Hariharan Iyer |
| Headquarters | Mumbai |
| Customer Care Number | 1800-425-5600 |
| Telephone | 022 – 67720555 |
| Fax | 022 - 67720512 |
| Website | www.principalindia.com |
| Email | customer[AT]principalindia.com |
Ready to Invest?
Talk to our investment specialist
About Principal PNB Mutual Fund
As mentioned in the earlier paragraph, the Principal PNB Mutual Fund is a joint venture between Principal Financial Group and Punjab National Bank (PNB). The parent company in this case is Principal Financial Group which is one of the world's leading investment managers and is into asset management business for the past 130 years. The other party to the joint venture PNB is one of the largest nationalized banks in the country.
Both these companies together bring in various skills such as strong brand equity, distribution network, global expertise, and other related skills that have resulted in the growth of the fund house. In addition, the investment philosophy of the fund house is to understand the needs of the investors and provide a disciplined investment approach which helps in maximizing returns within the permissible risk-appetite thereby; reducing the portfolio's volatility.
Mutual Fund Performance of Principal Mutual Fund
Principal Mutual Fund like other fund houses also offers a variety of schemes under various categories to cater the diverse requirements of the individuals. Some of these fund categories are explained as follows.
Principal Equity Mutual Fund
Equity Mutual Fund refers to the scheme that invests a predominant stake of its corpus in equity shares of various companies. These schemes are considered to be a good investment in case of long-run investments. In addition, the returns of Equity Funds are not constant as it is dependent on the performance of the underlying portfolio. Equity funds are classified into various categories such as Large cap funds, mid cap funds, Small cap funds, and ELSS. Some of the top and Best equity funds offered by Principal are listed below as follows.
Debt Funds
These funds invest their accumulated money in fixed income instruments. Some of the fixed income instruments in which the corpus money is invested include treasury bills, government Bonds, corporate bonds, and so on. The debt funds are considered to be less volatile as compared to equity funds. Debt funds can be considered a good investment option for short and medium-term. The various categories of debt funds include Liquid Funds, ultra short-term funds, Gilt Funds, and so on. Some of the top and Best Debt Funds of Principal PNB are tabulated as follows.
Hybrid Funds
Hybrid Fund enjoy the benefits of both equity as well as debts. In other words, these funds invest their corpus in both equity and fixed income instruments in a predetermined proportion. These funds are suitable for people who are looking for capital growth along with regular income. Since hybrid funds invest their fund money in equity instruments, their returns are not constant. Some of the top and best hybrid funds offered by Principal are as follows.
Money Market Mutual Funds
money market Mutual Fund is also known as the liquid fund. This scheme invests a major proportion of its corpus in fixed income securities whose investment tenure is less. The investment tenure of these schemes is less than or equal to 90 days. These funds are considered to have a low-risk appetite. Liquid funds are considered to be a good investment option for people having idle money in their savings bank account to earn more returns. Some of the top and best Principal's money market Mutual Fund schemes are listed below as follows.
Fund
NAV
Net Assets (Cr)
1 MO (%)
3 MO (%)
6 MO (%)
1 YR (%)
2022 (%)
Debt Yield (YTM)
Mod. Duration
Eff. Maturity
Principal Cash Management Fund Growth
₹1,996.98
↑ 0.36
₹3,995
0.6
1.8
3.4
6.3
4.8
7.16%
29D
29D
Note: Returns up to 1 year are on absolute basis & more than 1 year are on CAGR basis. as on 7 Jun 23
Principal Tax Savings Fund
Principal Tax Savings Fund is an ELSS of Principal PNB that was launched on March 31, 1996. The objective of the scheme is to provide capital appreciation along with tax benefits. Principal Tax Savings Fund has a lock-in period of 3 years. People investing in this scheme can avail tax deduction up to INR 1,50,000 under Section 80C of income tax Act, 1961. The performance of Principal Tax Savings Scheme is as follows.
Principal Mutual Fund Name Changes
After SEBI's (Securities and Exchange Board of India) circulation on re-categorisation and rationalisation of open-ended Mutual Funds, many Mutual Fund Houses are incorporating changes in their scheme names and categories. SEBI introduced new and broad categories in Mutual Funds in order to bring uniformity in similar schemes launched by the different Mutual Funds. This is to aim and ensure that investors can find it easier to compare the products and evaluate the different options available before investing in a scheme.
Here is a list of Principal schemes that got new names:
| Existing Scheme Name | New Scheme Name |
| --- | --- |
| Principal Credit Opportunities Fund | Principal Credit Risk Fund |
| Principal Debt Savings Fund | Principal Corporate Bond Fund |
| Principal Growth Fund | Principal Multi Cap Growth Fund |
| Principal Index Fund - Nifty | Principal Nifty 100 Equal Weight Fund |
| Principal Large Cap Fund | Principal Focused Multicap Fund |
| Principal Retail Money Manager Fund | Principal Ultra Short Term fund |
| Principal Short Term Income Fund | Principal Short Term Debt fund |
*Note-The list will be updated as and when we get an insight about the changes in the scheme names.
Principal PNB SIP Mutual Fund
Principal Mutual Fund offers SIP mode of investment in most of its schemes. SIP or Systematic Investment Plan is an investment mode wherein people invest in small amounts at regular intervals. SIP helps people to assess how much funds do they need to save today to attain their future objectives by saving in small amounts.
Principal PNB MF Statement
You can get your Principal PNB mutual fund statement online on its website. You need to provide your folio number to get the account statement. You can avail your statement of last financial year, the current financial year or you can specify the date range. You also have an option to choose the statement format i.e. it can be either in a PDF format or an Excel sheet format.
Principal PNB Mutual Fund Calculator
Principal PNB Mutual Fund too offers its own calculator that helps investors to portray how the SIP investment grows over time. In addition, it also helps them to calculate their present savings amount so that they can achieve their future objectives. Some of the input data that needs to be entered in the mutual fund calculator is present monthly savings that individuals can afford, the income of the individual, expected returns on the investment, and so on.
Know Your Monthly SIP Amount
Total investment required is

₹3/month for 20 Years

or

₹257 one time (Lumpsum)

to achieve

₹5,000 Invest Now
Principal Mutual Fund NAV
PNB Principal Mutual Fund NAV can be found on the AMFI website. The latest NAV can also be found on the asset management company's website. You can also check for the historical NAV of the PNB Principal Mutual Fund on the AMFI website.
Why Opt for PNB Mutual Fund?
Robust Network: Principal Mutual Fund has an extensive network of over 20,000 distributors across the country. It includes financial advisor firms, corporate banks, financial institutes, and stockbrokers.
Tax Benefits: Company schemes offer the option to reduce taxable income thus, saving tax. Principal Tax Savings Fund is one such scheme where an investor is eligible for a tax deduction under Sec 80C.
Transfer of Money: Investors can put their money in a target equity while still invested in a debt or a liquid fund. Thus, the investor will get returns on the equity as well as the protection.
Monthly Records: The company produces a monthly fact sheet. In it, it lays out the details of money invested in each company, rating of the company, returns, dividends, and ratio of performance.
How to Invest in Principal Mutual Fund Online?
Open Free Investment Account for Lifetime at Fincash.com.

Complete your Registration and KYC Process

Upload Documents (PAN, Aadhaar, etc.). And, You are Ready to Invest!
Principal Financial Services Inc., USA [through its subsidiary Principal Financial Group (Mauritius) Limited]
Corporate Address
Exchange Plaza, Ground Floor, B Wing, NSE Building, Bandra Kurla Complex, Bandra(East), Mumbai - 400051